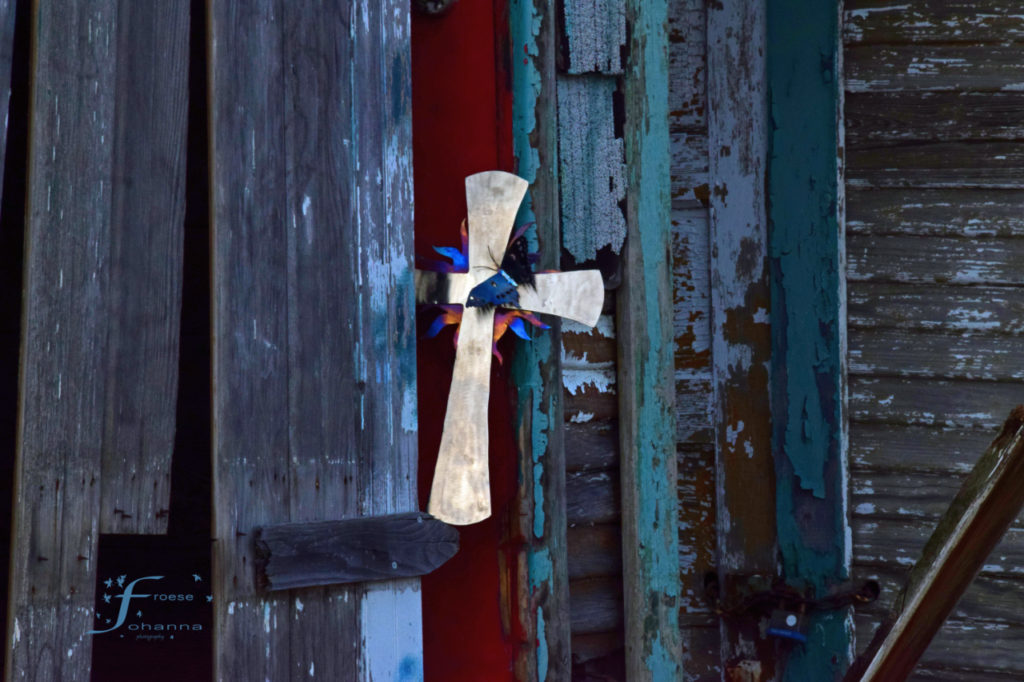 Bad days were common, but this day – four years ago – was distinct. Everything set me off. I couldn't talk without snapping at the kids, both of whom were active toddlers at the time. I was harsh with them over minor infractions. I raged around the house and threw one of their books in the trash. I recognized something wasn't right, but I felt out of control.
To be fair, life wasn't rosy. My brother's death had changed the landscape of my world just months before. My relationship with my parents underwent temporary role-reversal and there weren't other siblings to diffuse this effect. A beloved friend was diagnosed with a chronic illness. My only remaining grandparent would die within days. Except for my husband, my support network experienced an earthquake that ranked high on the "ripped-her" scale.
Where do you go when life shakes you so hard you can barely hang on?
While the kids napped, I reached for a devotional. While I still could. Would God help me in my Dr. Jekyll/Mrs. Hyde distress?
I read about the refining of precious metals. They're heated so impurities float. The impurities are then skimmed off, leaving pure liquid which reflects the refiner's face. So? I need some help here, people! I kept reading until tears blurred the page. Ugly's grip on my heart was finally loosening, though I couldn't explain why; I just knew I wanted to be better than I was.
I dropped to my knees in the kitchen and asked God to forgive my selfishness. "Please forgive me for resenting the tasks you've assigned. Please forgive me for resenting my two children as inconveniences. Please forgive me for wanting "me" time and being angry when I don't get it. I'm your servant, God…" Yeah. At least I was supposed to be.
I got the impression God was asking me to follow Him to the basement to show me something. So I walked downstairs and was struck by the memory when God exchanged my bitterness for a song. (To read that story, see "When We Need Real Change – Lift Me Up")
I surveyed the basement. It was crammed wall-to-wall with piles of boxes and…stuff. Was this how hoarders got started? You could hardly move except where there were little paths between all the junk. I had started cleaning it months ago, with the help of a gracious and highly-organized friend. She hadn't been able to hide her initial look of horror at the mess. It felt hopeless now. I'd forever be that horror and mess.
But then it was as if God said, "If I wanted this process finished already, it would be. If I can give you a song in ten minutes, then cleaning this basement just as fast is just as possible. But that's not my plan. Your job in all this is to cooperate with me. I'm more concerned about the state of your heart than I am the state of your basement."
My situation had not changed, but peace replaced my distress. I wanted to keep following God even though there were a lot of things I didn't understand. I did understand He loved me as I was and wasn't finished with me yet.
I picked my way through to the shredder which was located next to an overflowing pile of old bills. (Is it just me, or is the paper mess the worst?) As I'm shredding, it was as though God asked, "Do you see what you're doing?" So I looked down. I realized I was shredding papers with my maiden name, an old identity which no longer existed. Obsolete clutter. "This is what I'm doing with you," God seemed to say.
Just as I didn't miss those old utility bills, I wouldn't miss getting rid of the insides of me that were ugly. Beth Moore once talked about God wanting to bring out the worst in us, emphasis on "out."
The story about refining precious metals was the story of my life. God was heating up my life so my selfishness could surface, be dealt with, and discarded. (Too bad it's not just a one-time deal!) I'm not going to get it right every time, but I'm not a slave to sin either. That bill's been paid in full. It was time to get rid of old perspectives and habits. It was time to let the pressures of my life refine, not define me.
I sensed God telling me not to fear the refinement process. Instead, yield to Him, trust Him, and let Him lovingly skim away the obsolete clutter of my old identity. Then the Refiner's face could be reflected more clearly in my life. I wanted that kind of integrity.
The shredder got clogged so I un-stuck it to continue the process. It is a process. What a relief to know that it's ok that I won't be perfected in a day. God is not angry with me about being in process. He's the one in charge of the process. He's the one who has decided it is a process. As long as I'm doing what he wants me to do each day, that's all he asks.
I love the reassurance of Philippians 1:6, "being confident of this, that he who began a good work in you will carry it on to completion until the day of Christ Jesus."
When we belong to Jesus Christ, we never have to fear the things about ourselves that aren't quite right yet. Instead, may our depravity be the gravity that keeps us rooted to the foot of the cross. Nothing can separate us from God's love (Romans 8:38-39). He's already paid the ultimate price for the right to promise this. Will you believe him? Will you accept the grace extended to you today?
No one has the right to take his grace away from you, not even you. That's a truth worth celebrating this Mother's Day weekend.
It's ok to be a work in progress.