Hello, hello! Welcome to the sixth installment of the summer series How to Nourish Your Soul & Be Happy in the Lord. If you missed the introduction, click HERE.
Today's guest author is Liz Petruzzi. I met Liz on social media, and I quickly grew to love her compassionate heart for everyone who crosses her path. Liz seeks others out to invite them into the real life she's living in order to encourage them to really live. She writes about life and faith and loves to connect with those who wrestle with both. She's mother to 28-year-old Joey with a rare, genetic syndrome called Rubinstein-Taybi Syndrome. She's been published in Parenting Special Needs Magazine, Parenting Special Needs Magazine YouTube, and The Christian Post. Liz is raw and real and wonderfully encouraging. It's a joy to share her words with you today!
---
Effects of Not Eating
"We were made to be prisms refracting the light of God's glory into all of life." John Piper
 When I get nauseous and light headed, it usually means I've forgotten to eat. I feel sick, tired and run down and I wonder what's wrong…then I remember I haven't eaten all day. I take in some food and suddenly feel better.
It's the same with God's Word. I notice I'm irritable, impatient and bad words are creeping into my speech. I wonder what I'm doing, then realize I haven't had a quiet time in a few days or a week. [bctt tweet="The truth is prayer alone isn't enough to live out my faith. I need a daily dose of God's Word. ~Liz Petruzzi" username="PearlNAllard"]The truth is prayer alone isn't enough to live out my faith. I am someone who needs a daily dose of God's Word – and not just reading scripture.
I need to read it, chew on it and swallow.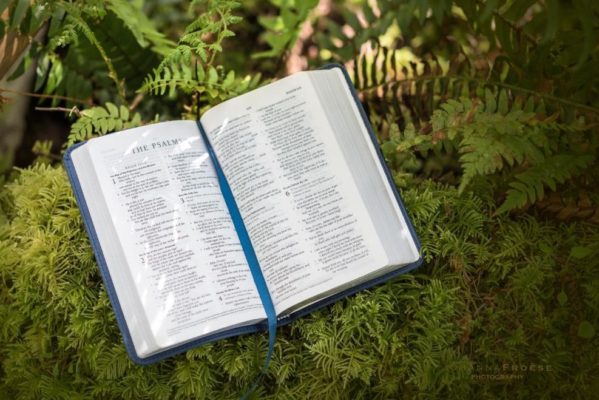 S.O.A.P. to the Rescue
In 2004, my pastor introduced a journaling method I began using. It's called SOAP: S – scripture O – observation A – application and P – prayer.
The method helps me absorb what I read that day. Sometimes I write a little, sometimes a lot. God reveals things to me through journaling more than any other way.[bctt tweet="The #1 way I hear God speak to me is through this simple, nourishing practice. ~Liz Petruzzi" username="PearlNAllard"] It's probably the number one way He speaks to me and the time spent with God nourishes my soul.
Here's an example:
S – Scripture But no one had the courage to speak favorably about Him in public, for they were afraid of getting in trouble with the Jewish leaders. John 7: 13 NLT
O – Observation It was time for the Jewish Festival of Shelters and Jesus' brothers were jabbing at Him – telling Him He couldn't become famous if He didn't attend. Jesus said the time wasn't right but after His brothers left for the festival, He went secretly, staying out of public view. The Jewish leaders were looking for Him and listening to what people were saying. There was lots of grumbling about Jesus but no one had the courage to speak favorably about Him.
A – Application How often do I remain quiet for fear of offending people or being rejected? When I put my eyes and concerns on people, I tend to keep quiet. When my focus is God and His will, I have the courage to speak up even when it's uncomfortable.
P – Prayer Father God, Lord Jesus – Forgive me. Forgive me for putting people and their approval ahead of You. Help me focus on You and Your will. Help me speak with courage and boldness when Your Spirit directs me. Thank you that You never leave me. Thank you for loving me. Help me to know You and love You better. Help me to care more about You than the world. Thank you for your mercy and grace. Thank you that You never give up on me and use all things for my good. You are My Abba Father, Creator of Heaven and earth, the great I AM. Thank you, Jesus for all you accomplished on the cross. Help me to be Your light on a hill and a dispenser of your love and grace. In Your Precious, Holy Name, Amen.
Effects of Eating S.O.A.P.
I do this not to win points or impress others but to get what I need – I can't follow if I don't know where and how He walks.
George Mueller, noteworthy for his work in orphanages says this:
"Now I saw that the most important thing I had to do was to give myself to the reading of the word of God and to meditate on it, that thus my heart might be comforted, encouraged, warned, reproved, instructed; and that thus, while meditating, my heart might be brought into experimental communion with the Lord."

The process of journaling helps me focus and realign. It helps me remember it's not about me but God and what He wants to do in and through me.
Often the day's reading is so perfect, it feels chosen just for me. I get special time with my Father – the God of the Universe stops just to hear what my heart has to say.
His Word lights the way and shows me where to walk. It instructs, corrects, comforts. It helps me stay connected – I cannot bear fruit apart from Him.
I come to the well to receive living water and it nourishes my soul.
---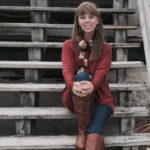 Liz Petruzzi is a beach, dog and coffee lover who believes God's love is for everyone – but doesn't have all the answers. "Throughout the Bible, we see confused people trusting God. They endured hardships, death, loss. Their suffering and circumstances were part of a bigger story they didn't always understand." Liz writes about life and faith on her blog and loves to connect with people who wrestle with both. She's listed on Feedspot's Top 50 Christian Women Blogs.
Connect with Liz:
Website: https://lizpetruzzi.com/
Facebook: https://www.facebook.com/liz.petruzzi
Instagram: https://www.instagram.com/stories/lizpetruzziblogs/