Hello, Friend! Welcome to the seventh installment of the summer series How to Nourish Your Soul & Be Happy in the Lord. If you missed the introduction, click HERE.

Today's guest author is Michelle Barringer. I met Michelle a couple years ago in the Jerry Jenkins Writers Guild. Michelle's unstoppable optimism rooted in Jesus makes me smile. But don't let her positivity fool you! A marriage 30+ years, three children, a career, and a grandson later — she's experienced some life! Her roots hold firm though, and she's passionate about cheerleading others on in the faith. She's encouraged me a great deal, and it's a joy to share Michelle's words with you!

---
Crave Christ and Be Happy
Blessed are those who crave Christ for they will be happy in the Lord. It's not a beatitude (the supreme blessings Jesus pronounced in His  Sermon on the Mount)– but it should be!
I like nothing better than sharing about Jesus. I love lending my faith, encouraging hearts, and inspiring grit.
When Pearl asked me to write for her nourishment series, immediately I said, "Yes!"
One thing I've learned, Pearl likes to dig deep into God's Word. She provided intriguing questions that challenged me to think deeply about both nourishment and happiness in the Lord. Now, I have a question: Do nourishment and happiness in the Lord influence the other? Read ahead for my answer, (and feel free to comment with yours)!
[bctt tweet="Blessed are those who crave Christ for they will be happy in the Lord. ~Michelle Barringer" username="PearlNAllard"]
True Story Ahead
Jesus knows I'm NOT a morning person, but each morning I rise at 4:50 a.m. to spend time with Him. Eyes half-opened, I make my first cup of coffee, feed my dog, and greet my husband, who's ready to talk at 5 a.m. I'm a don't-talk-to-me kind of morning person. After 30+ years of marriage, my husband knows while my body may be up, my brain is still snoozing.
Somehow I manage to talk with God in the morning. My first words are always "Good Morning, Lord!"
Friends, this takes grit. It's not easy. It's a sacrifice. Every. Single. Day. But I'm motivated to keep meeting with Him, because my soul's nourishment and happiness depend on it.
Fostering Cravings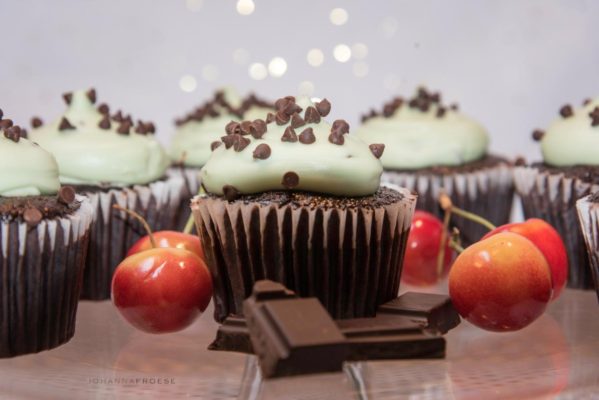 Have you experienced food cravings? With all three of my pregnancies I had major cravings. With my first child I craved meat sandwiches, with my second mashed potatoes, and with my third chocolate-chip muffins. Feasting on these foods made me a happy mama.
1 Peter 2:2-3 says, "Like newborn babies, crave pure spiritual milk, so that by it you may grow up in your salvation, now that you have tasted that the Lord is good."
One morning this spring, I experienced a "tasty" encounter with Jesus. During this morning feast, I realized I crave Jesus. I HAD to read His word. Feasting on His Word makes me a happy child of the Lord.
[bctt tweet="I am to foster my craving for God's Word so I can be nourished, grow, and be happy! ~Michelle Barringer" username="PearlNAllard"]
Cap'n Crunch vs. Steak & Eggs
For nearly three years, I've been rising early and giving Jesus my first. This act of obedience has become more than just sacrificing sleep. God is nourishing me and blessing me with a happy soul.
Research shows breakfast is the most important meal of the day because it influences every other aspect of our day. A healthy breakfast:
Raises energy level
Increases vigor
Decreases stress
Increases cognitive ability
Increases pleasant emotions: happiness!
If physical food does this, how much more will spiritual food influence every aspect of our day?
But look what happens when we skip breakfast:
Increases risk of disease
Makes us forgetful
Makes us tired
Makes us mean!
Increases unhealthy cravings later in the day
It's not just that we eat. What we eat matters too. It's the difference between eating Cap'n Crunch or steak & eggs for breakfast. One provides empty calories. One nourishes us.
I used to read the daily newspaper every morning rather than God's Word. I'd leave for work edgy. I'd get mad if someone cut me off. I'd arrive to work tense and tired.
When I started giving God my first every morning, I stopped reading the newspaper. I noticed I felt better. My patience with drivers increased. My muscles weren't tense. I was singing. My heart was happy, not crappy.
[bctt tweet="When I started giving God my first every morning, my heart was happy, not crappy. ~Michelle Barringer" username="PearlNAllard"]
I may crave sleep, but I crave Jesus more. Spending time with Jesus is my first breakfast of the day. This meal nourishes me, increases my energy, sets my mind on good news, and makes my soul happy.
Need a Boost?
Do you need an energy boost to nourish you today? Does your soul need some happiness?
Feast on God's Word first thing every day and be blessed. Blessed are those who crave Christ for they will be happy in the Lord!
---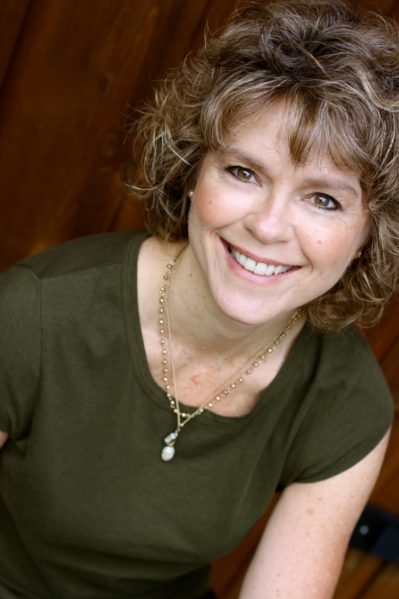 Michelle is positive, joyful, and passionate about Jesus. She's a writer and speaker who lends her faith, encourages hearts, and inspires grit.
Fun is a key motivator! Michelle happily admits she's an Enneagram 7 personality type, an enthusiastic visionary. She finds great pleasure in celebrating even the smallest victory (like not burning supper).
Michelle holds a Master's degree in Communication and is a Gallup-certified Strengths Coach. She is the Employee Development Specialist at Bethel University in St. Paul, MN.
Michelle is married to Bob, her one and only, for nearly 32 years. They enjoy walking around lakes, watching "Deadliest Catch" together, and celebrating their children's accomplishments.
She loves being a mom to her three adult children, daughter-in-law, and soon-to-be son-in-law, and she's has warned them anything they do or say can and most likely will be written about. The newest member to her family is her sweet grandson, James.
She lives in the Twin Cities, MN.
Connect with Michelle:
Join Michelle Monday-Friday for "Morning Musings" on her blog: www.michellebarringer.com
Facebook:  https://www.facebook.com/lendingfaithandencouraginghearts/
Instagram:  https://www.instagram.com/michellerbarringer/
LinkedIn:  https://www.linkedin.com/in/michelle-barringer-43a32518/
Pinterest:  https://www.pinterest.com/michellebarring/