Hello dear reader! Welcome to the fifth installment of the summer series How to Nourish Your Soul & Be Happy in the Lord. If you missed the introduction, click HERE.

Today's guest author is Emily Conrad. I met Emily through one of her short stories titled Returning Christmas and was so touched I immediately subscribed to her blog. It's been an honor getting to know her better through emails since. (You can also read Returning Christmas and other short stories by Emily at her website listed at the end of this post as well as her debut novel Justice!) Emily has a gentle thoughtfulness that pervades her writing, and I'm thrilled to share her heart and words with you today. I just know you're going to love her!

---
Crunchy Worry
Worry, for me, is like listening to someone chew crunchy food.
I can't ignore it, as much as I know I should. Both worry and my tablemate's choice to munch on kettle cooked potato chips seem to be out of my control, something I must endure until the annoyance finally, graciously ends.
In the meantime (like the mature adult I am), I helplessly latch onto the noise until it's all I think about.
Crunch, crunch, crrrrunch.
However, while I don't feel God has given me the freedom to rip bags of potato chips from unsuspecting snackers around me, He has given me tools to silence worry.
[bctt tweet="While I don't feel God has given me the freedom to rip bags of potato chips from unsuspecting snackers around me, He has given me tools to silence worry. ~Emily Conrad" username="PearlNAllard"]
Tools to Silence Worry
One morning a few weeks ago, I woke before dawn, and worry began to crunch away in my mind. Twisting and turning couldn't silence my anxious thoughts.
Thankfully, our very own Pearl Allard had recently featured Philippians 4:8 in a printable she gifted to her email subscribers.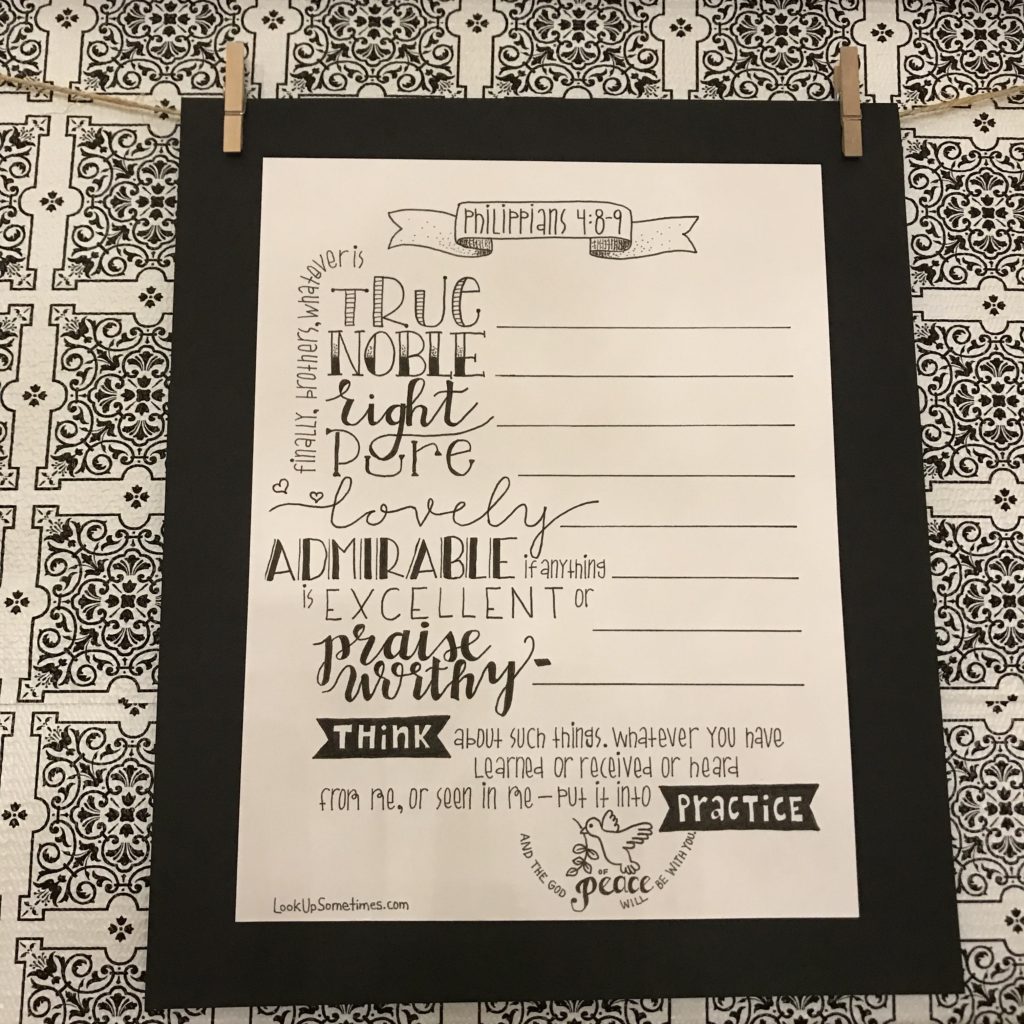 To silence worry that morning, I thought through the verse, something I could do without further rousing myself by going to get my Bible because I had it memorized.
Or, um, I had a version of it memorized.
THRPLA EWOP – Pretty Gibberish
Here's what my brain has filed under Philippians 4:8: "Whatever is thrpla ewop. Think about these things."
That's from the ECT (Emily Conrad Translation), which in this case is based on the NLT.
Thrpla is pronounced thur-pla. Ewop is like Ewok from Star Wars, just with a "p" at the end.
The prettiest bit of gibberish I know, as each letter in those made up words represents a word in a list of uplifting things to think about when my brain would rather ruminate on worry.
Simply pausing to sound out thrpla again and recall what each letter stands for is like switching worry from potato chips to cucumbers—I may not be resting in worry-free silence yet, but worry has definitely been downgraded from its most annoying volume.
True. Honorable. Right. Pure. Lovely. Admirable. Excellent. Worthy of praise. (I memorized from the NLT, and these are the words that version uses.)
To take the worry-cancelling process the rest of the way, I followed the prompt in Pearl's printable by matching one blessing or truth to each of these descriptors.
True: Jesus loves me
Honorable: He died for me.
Pure: God's love.
And on down the list again and again until my mind stopped chewing on worry.
The strategy worked because nothing stops mindless eating than being truly satisfied. And nothing truly satisfies us like the nourishment we find in God and in Scripture.
As if with choice meat you satisfy my soul. My mouth joyfully praises you, whenever I remember you on my bed, and think about you during the nighttime hours. Psalm 63:5-6, NET
[bctt tweet="When we're nourished and satisfied with God, we won't try to fill up on worry and other harmful substances. ~Emily Conrad" username="PearlNAllard"]
I don't know about you, but I'm not usually worrying when I'm feasting on Scripture. Instead, worry breaks out the potato chips when I'm in the middle of other things—trying to sleep, paying bills, driving.
For this reason, it's important to have access to Scripture everywhere we go. One way to obtain this is through memorization.
Packing To-Go Snacks for the Soul
The process helps us read our Bibles more carefully—we must if we're to remember each word in order. And once we have a verse committed to memory, the Holy Spirit can serve it up when we need it, like when we're lying awake, listening to worry.
So, think of memorizing the Bible as packing to-go snacks. Making over a diet to ensure good nutrition isn't easy, but eventually, our habits will skew healthier. The more we commit to memorization, the easier it'll come to us.
[bctt tweet="Think of memorizing the Bible as packing to-go snacks. ~Emily Conrad" username="PearlNAllard"]
Also like eating healthy, memorization doesn't have to be drudgery. Choose verses and passages that encourage you. Think up memory tricks like thrpla ewop that'll make you smile every time you stop to think about it.
By filling up with Scripture, we can go into our days—and nights!—nourished and ready for anything!
Except kettle chips. I can't help you there.
---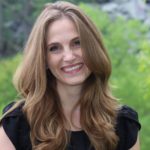 Emily Conrad lives in Wisconsin with her husband and two rescue dogs. She loves Jesus and enjoys road trips to the mountains, crafting stories, and drinking coffee. (It's no coincidence her debut novel Justice is set mostly in a coffee shop!) She offers free short stories on her website and loves to connect with readers on social media.
Connect with Emily:
www.emilyconradauthor.com
Facebook.com/emilyconradauthor
Instagram.com/emilyrconrad
Twitter.com/emilyrconrad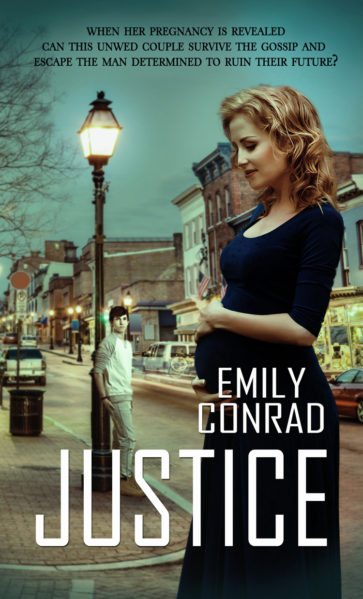 Jake thought he was meant to marry Brooklyn, but now she's pregnant, and he had nothing to do with it. Brooklyn can't bring herself to name the father as she wrestles with questions about what her pregnancy means and how it will affect her relationship with Jake. If Harold Keen, the man who owns the bookstore across from Jake's coffee shop, has anything to do with it, the baby will ruin them both. Can Jake and Brooklyn overcome the obstacles thrown in their path, and finally find the truth in God's love and in each other?
Purchase Justice:
Amazon: https://www.amazon.com/Justice-Emily-Conrad-ebook/dp/B0792HGXQN/
Barnes and Noble: https://www.barnesandnoble.com/w/justice-emily-conrad/1127841580