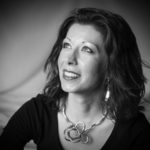 Welcome to Look Up Sometimes!

Tired of tip-toeing around the edges of life defined by fear? Looking for down-to-earth encouragement and inspiration for daily living?
Consider this space your quiet invitation to journey with me as we glimpse and embrace God's grace.
Pour a cup of tea (or beverage of choice) and have a look around — just don't forget to look up too! May you find a grace-filled breathing space here.
Bask in the Sonshine. Grow toward the Light.
join email family