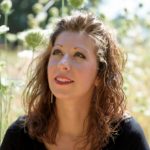 Welcome to Look Up Sometimes!

Tired of tip-toeing around the edges of life defined by fear? Looking for down-to-earth encouragement for upward focused living?
I love sunflowers and seek to encourage from their perspective – to bask in the Sonshine and grow toward the Light. Pour a cup of tea (or beverage of choice) and have a look around – just don't forget to look up too! May you find a grace-filled breathing space here.
WHAT NOW?
Read latest posts here: Blog Posts
Subscribe here to receive weekly encouragement: Subscribe