Some people readily promote all kinds of products and books (and that's great), but I'm way too picky, and I hate the idea of coming across like a slick scamming salesman. That is NOT the case here.
Comparison Girl has personally benefited me, and I'm convinced you will benefit too, to the point that I don't mind if this slightly annoys you because I think it's that useful. (Shannon actually has a hilarious story about not worrying about possibly offending others when you're trying to gift them with something life-changing in another book she co-wrote with Kate Motaung called Influence.)
Personally, I love just about everything Shannon Popkin writes. But I don't just want to tell you about the usefulness of her book; I want you to experience it for yourself. So I am giving away 1 FREE copy of Comparison Girl.
(Keep reading to find out how you can win! It's super easy!)
But First a Few Fun Facts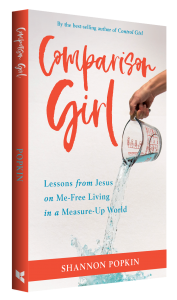 My hand is on this book's cover! (Does that mean I can say I've modeled for a book cover now? LOL)
My mom (Johanna Froese Photography) shot the cover photo!
Shannon Popkin's first book, Control Girl, has forever altered the way I think about control and helps me recognize more quickly my need to surrender control to God.
Shannon Popkin has poured into me and mentored me as a writer and speaker, and I was privileged to work as her assistant for a year and a half.
Five Reasons
So! Here are five reasons why I think you'll want to read Comparison Girl: Lessons from Jesus on Me-Free Living in a Measure-Up World by Shannon Popkin.
If you struggle with any area of insecurity, this book doesn't slap a band-aid of good self-esteem over it; it points to the actual solution.

If you struggle with pride or a critical spirit in any area, this book doesn't just shout at us to be humble, it shows us how.

As one of my friends pointed out in our small group study over this book, "it uncovers the sins behind my sins" but not to shame us – it helps us see the root issues so we can deal effectively with them.

It reveals comparison in areas I would not have thought about. (Do you ever stress about what somebody thinks about you? Do you ever think I would never (fill in the blank) when you're disgusted with someone else? Do you ever critique the way you look in group photos?)

It focuses on scripture, includes engaging stories, and is written as a 6-week Bible study that can be done individually or in a group. Which makes this a great way to stay connected with a group of friends over Zoom or in person.
My Biggest Takeaway
I worked through this book with a handful of friends that met over Zoom. My biggest takeaway from the book might seem simple or obvious but it is immensely freeing: I am a servant. I am to pour myself out the way Jesus did in the description that Philippians 2:3-8 gives. This scripture is the centerpiece of the entire book and Shannon illustrates both the problem and the solution in the metaphor of a measuring cup.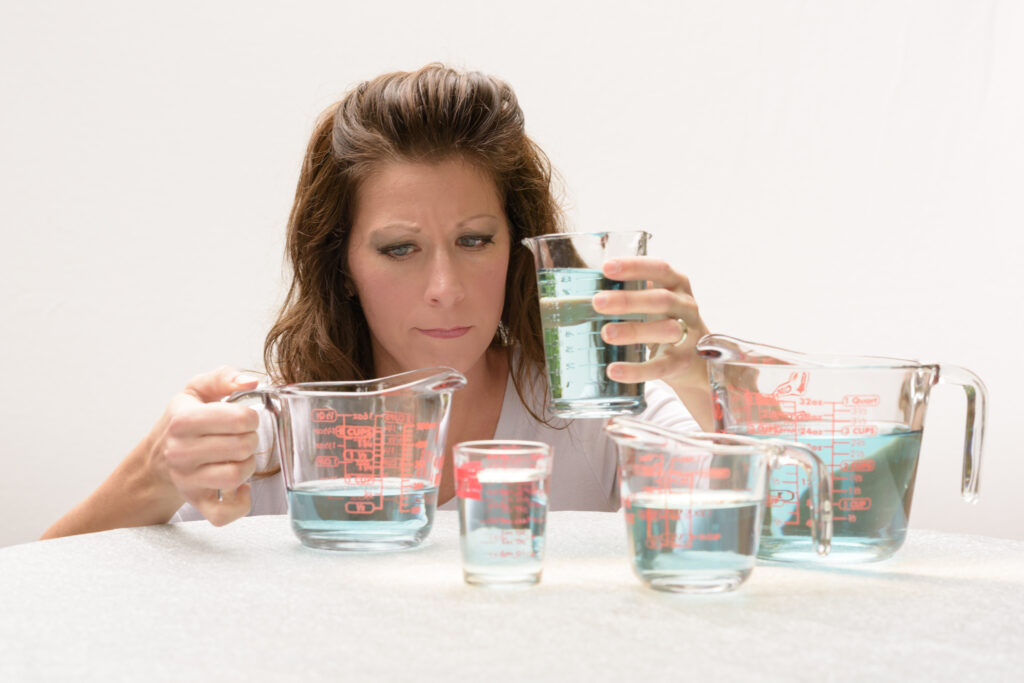 Measuring cups are used to measure, to compare ingredients. And in a world that tells us to measure up, that's what we do. We compare how we measure up to one another.
Satan loves it because it's a divisive and isolating tool to wreck communities.
But Jesus comes along and tells us we're focused on the wrong thing. The lines of the measuring cups are not supposed to be our focus – the spout should be. Pouring ourselves out in service to Him is what greatness is actually about in God's kingdom. "In Jesus' kingdom, the great ones are the ones who serve. When I tip my measuring cup, the lines become beautifully irrelevant." (p. 31)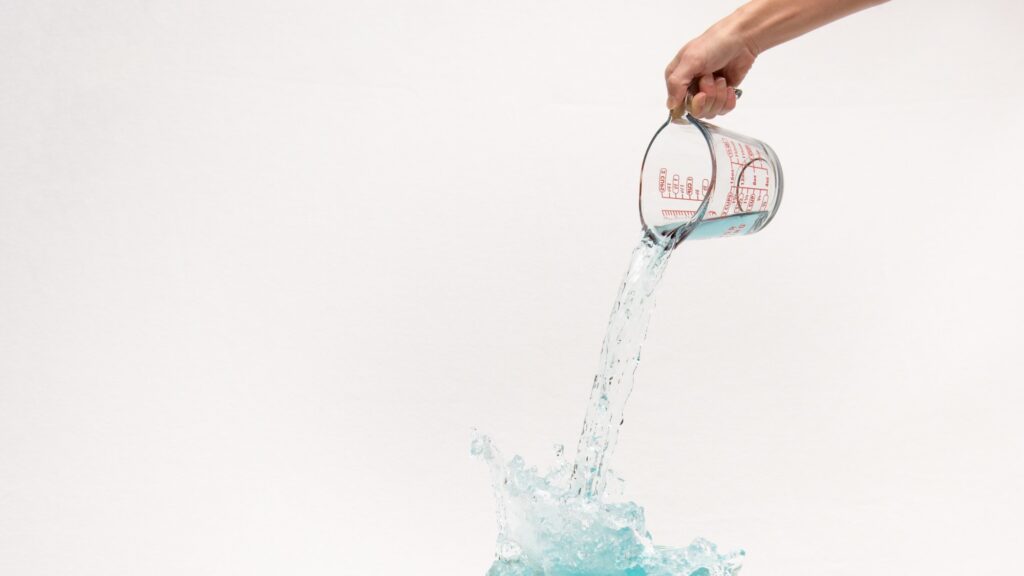 (Anyone else just impulsively want to jump up and start singing "I'm a Little Teapot"? Um, yeah, me neither…)
Whether I compare and end up feeling inferior or superior, the answer is the same: remember I am a servant.
Interestingly, this kind of thinking came in super useful when a friend and I were talking after a playdate.
That One Time When…
The kids had been rounded up, but as it often happens, us moms got to talking and the kids happily took advantage of extra playtime. In the course of conversation, my friend paid me a compliment that I wasn't quite sure what to do with. I started feeling uncomfortable.
And then I remembered what I had read in Comparison Girl and it shot through my mind: I am a servant.
"Servants aren't trying to be seen. They aren't afraid of being seen either."

Comparison Girl p.136
I envisioned in my mind's eye that I was dressed in a Victorian or Edwardian era maid outift chatting with a fellow maid. And she was complimenting my service. And that was great, but kind of irrelevant in the big picture since we both serve the Master and His opinion of our service to Him is the only one that truly matters.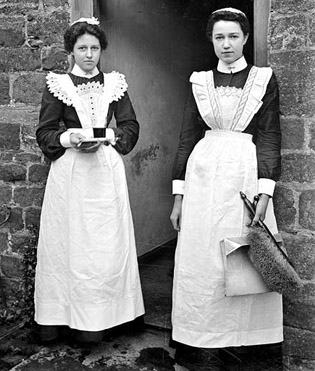 It was a pivotal moment for me.
I consciously realized, in real time, that I could take the compliment or leave it. It wasn't necessary to fuel "approval greed" as Comparison Girl terms it. I didn't need to be seen as a servant.
On the flip side, I didn't have to be anxious about being seen either. The spotlight tends to provoke anxiety but as Comparison Girl references John 3:30: "He must increase, but I must decrease." That has come back to memory over and over. "We're not the main character of the story!" (p. 53)
Playing a supporting role (a servant) might be a needed reality check some days, but it also eliminates the anxiety of being in the spotlight. I don't have to be amazing; that's God's job.
So I stood and smiled while my friend gushed from a generous overflow of her heart, which was really an indication of her own service – not so much mine, and I thanked God for this friend who encourages me to keep serving our Master. Keep pouring out in service.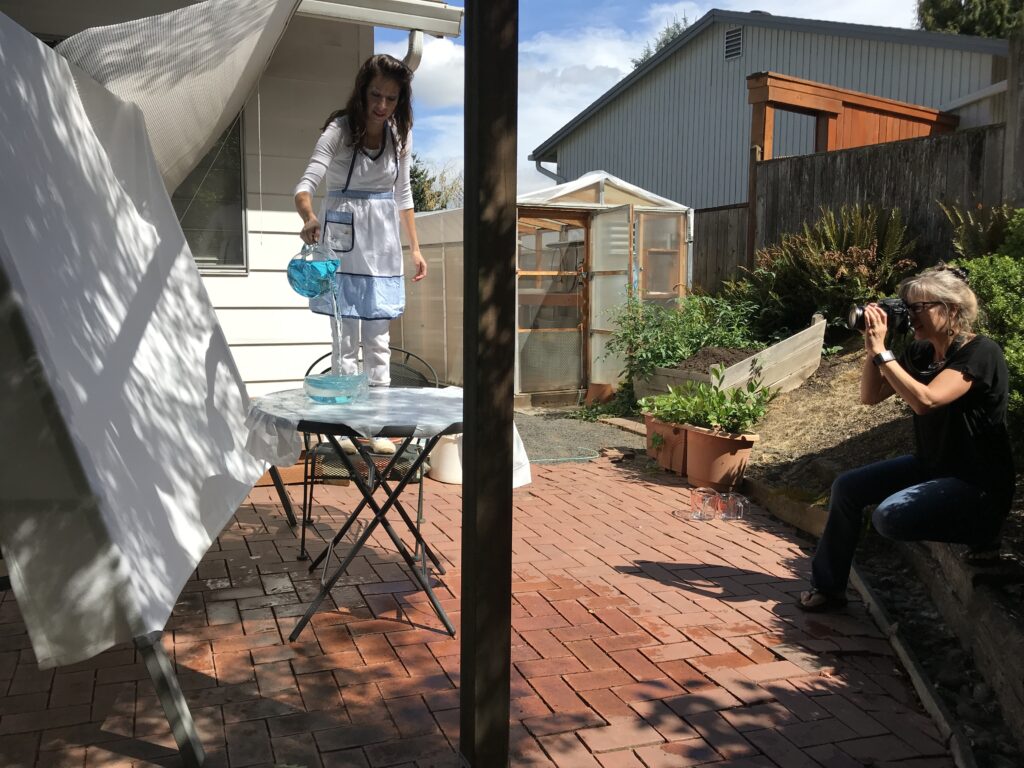 Bonus Takeaway
What else I realized from that encounter? That if I am a servant, then the situation could have been the stark opposite and the truth would have still held fast. Instead of a compliment, I may have received some unsettling criticism. But coming from a fellow servant, it's kind of irrelevant in the big picture since we both serve the Master and His opinion of our service to Him is the only one that truly matters.
Just because a fellow servant says it, doesn't necessarily make it true. My Master's words are truth, but my master is not my fellow servant. My master is King Jesus. But even if I receive truth that hurts from a fellow servant, I do not have cause to become unraveled with inferiority. Every servant wrestles with her own issues. My job is to keep serving. Keep pouring.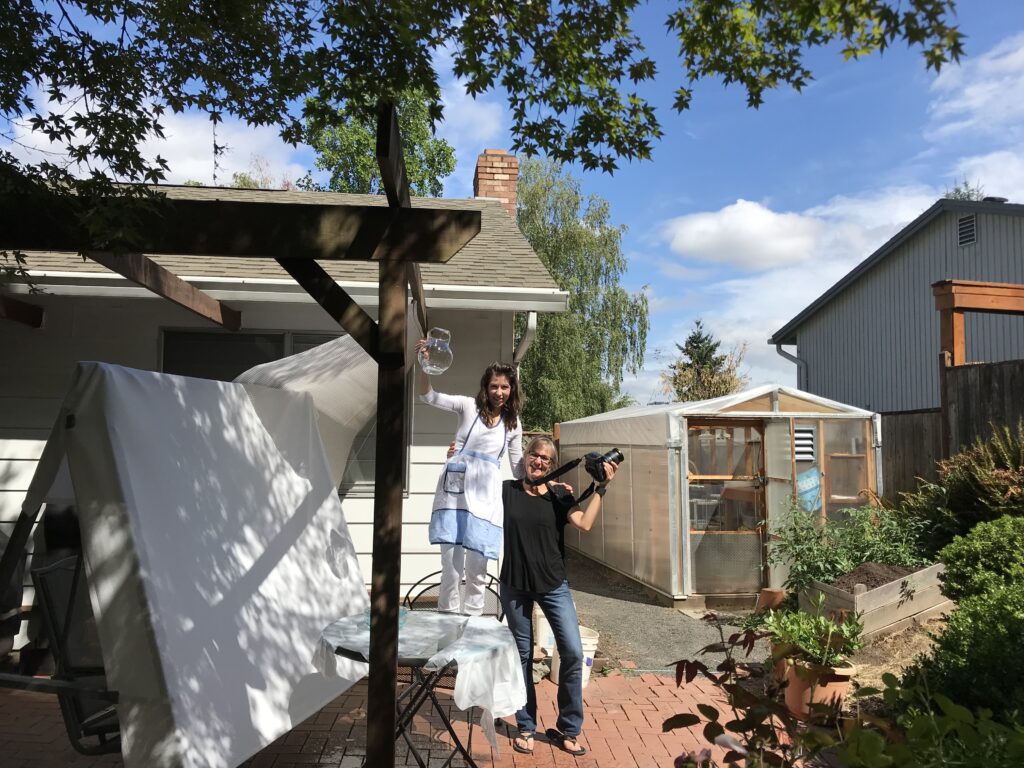 What's more, I don't have cause to become unraveled with condemnation before my Master, the One who is justified to hand out such judgements. Jesus didn't come into the world to condemn it – He came to save it! (We were condemned already.) There is now no more condemnation for those in Christ Jesus. (Romans 8:1)
All of these thoughts were sparked from those two sentences: "Servants aren't trying to be seen. They aren't afraid of being seen either." There is a lot of life-changing truth packed into Comparison Girl. It will be one of those books I keep handy for reference.
Need More Information?
If you'd like to see and hear Shannon explain a little about Comparison Girl in her own words (which I highly recommend), here is a 2 minute trailer.
If you'd like to purchase your own copy of Comparison Girl, click here:
If you're interested in leading your own small group but feel a bit hesitant about the leading part of it (or just want to hone your skills), Shannon is currently offering a 3-week online training course sharing some of the best tips she's learned over 15 years of experience. You can learn more here: https://gumroad.com/shannonpopkin
For more information about Comparison Girl and author Shannon Popkin, please visit her website: https://www.shannonpopkin.com/comparison-girl/
Oh, yeah! One last thing before I tell you how you can win a free copy: I created a hand-lettered drawing of the verse in Philippians for Shannon, illustrating the pouring out idea. When you sign up for freebies on Shannon's site, (I believe) it's part of the bonuses!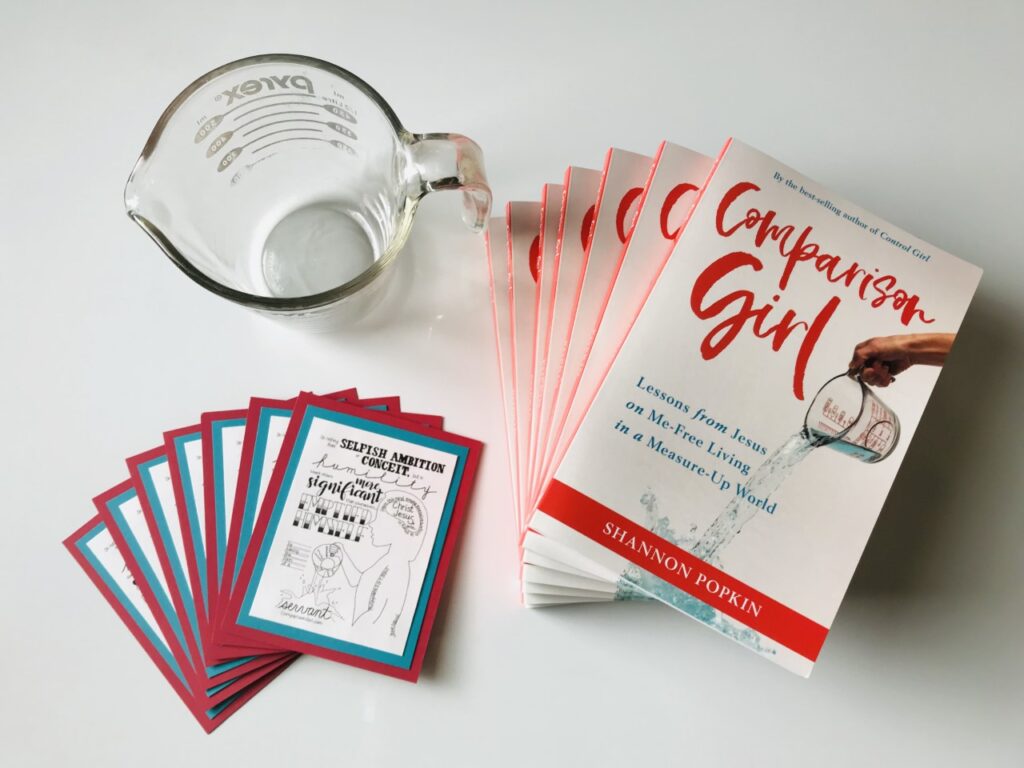 How Can You Win a FREE Comparison Girl Book?
If you would like to win a free copy of Comparison Girl, I will be randomly selecting from a drawing. To be entered, all you have to do is:
1) Subscribe to my blog, if you don't already (see the top bar of the page)
2) Leave a comment on my website under this post
That's it! The drawing will be open until September 15th, 2020. I will notify the winner by email for their address so I can mail them the book.