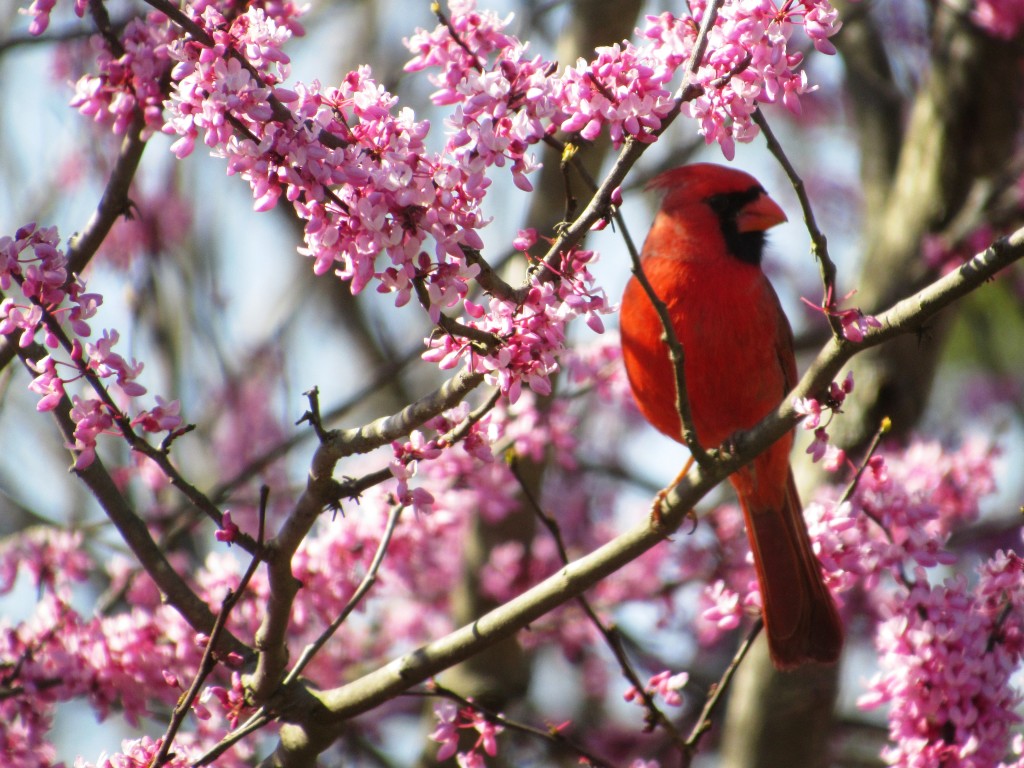 When we get stuck. When we fall and fail. When we slip and our sword slices the person we love, instead of the true enemy. We need to know to our core that our identity is neither in our victories nor our failures. Rather, it is enmeshed in the person of Jesus Christ and His unable-to-be-undone victory.
There's nothing quite like a family vacation to expose and exploit lurking weaknesses.
The day before we left for our spring break family vacation had been a prime set up for failure as I'd gotten little sleep, the day was full, and there was still packing to be done before bed. The packing scenario usually derailed me, but this time it did not. Other potential pitfalls arose, but the husband and I navigated these waters deftly, preventing conflict. Surprising steps of growth.
We left well after the agreed-upon time, the next morning, but the husband wasn't upset. I accepted this grace, and our trip started unusually – everyone was cheerful! Another step of growth. The six-hour car trip was uneventful, a huge change from a few years ago when potty-training threw monkey wrenches left and right.
The trip started in snow flurries that obscured visibility to an eighth of a mile in flat farmland, but we traveled into sunshine with temperatures in the 60sF in the rolling hills of Kentucky. Red Bud and Dogwood trees bloomed. Sometimes you taste someone else's spring before you experience your own. It had not been a hard winter, but I yearned for spring. For new growth and beauty. Inside and out.
We enjoyed new adventures together – a horse riding trip, cave explorations, attractions and scenic beauty. Some of these activities required me to grow in courage, for the kids' sake; I did. I'd forgotten to pack a few items; I managed. Steps of growth.
As the trip went on, we grew tired. The daughter woke one night and puked, an adverse reaction to too much sun (not a problem we're experiencing now, back home in snow flurries!). She recovered and was able to hold down meals by morning. We were grateful it was not worse.
Disappointment threatened to undo me as an excursion to a nature center turned out to be a bust. We'd traveled miles out of our way, specifically so the son could see a beloved animal. The animal had died years ago, and apparently so had whoever updates their website. We were grateful we had not said anything to the kids, in case something like this happened. The kids, not knowing any difference, had great attitudes. It was a good thing I failed to find the comments/suggestions box.
Finally, we left for home, with nothing but six hours in the car to look forward to. No nature walks, no beauty to behold, no cave explorations, no more memory-making.
Yet the day started well. The husband and I avoided communication potholes, something we'd managed to do well on this trip, so far. Continued growth. I listened to the kids' sporadic laughter coming from the backseat, grateful they were happy. But my mood was in direct contrast to theirs. The melancholy increased as I grieved the end of our vacation. I guess you don't grieve that which you didn't love. But it started to dip into unhealthy realms; I grew resentful that the husband allowed me to stay silent as the miles and hours rolled by.
Chick-Fil-A was the grand show down. Without sufficient time to view the lunch menu, I felt unwanted pressure to act quickly. My mature response was to shut down completely with, "I'm not hungry" and to refuse to order anything. The name badge of the girl taking the order was Nicole. My middle name. It means "people of victory." It was a second chance…which I refused. The kids and the husband ate while I sulked, arms folded, staring down.
Hebrews 12:15 played through my head, " Look after each other so that none of you fails to receive the grace of God. Watch out that no poisonous root of bitterness grows up to trouble you, corrupting many." (NLT) Great. I was not winning wife awards, mother awards, or witness awards refusing lunch. Eating had long symbolized accepting grace, not just in my life, but in the lives of the Israelites when God led them through the desert providing manna. Why was I reverting to ancient habits of stubbornness?
All these quiet daily miracles, signs of growth and spring in our lives, had been there and then…it was like winter stormed back in. And I had been caught without winter gear. But isn't that how it works. The enemy waits until we're tired, grieving, or caught unaware. He wedges in, murmurs lies, and arms the bombs of our own hell-bent tendency to destroy ourselves. He sits back and watches with glee as the timer ticks down our detonation, blasting ourselves and those around us.
The struggle to accept grace is real. By the end of the day, we had sorted it through and were ok again. But I felt as if I'd walked over a minefield and suffered loss. My ears still rung from the shrapnel of shame listening to the replay of dishonorable words I had spoken to my husband. He wasn't my enemy. To my husband's credit, he was above reproach; he had not stooped to the levels of ridiculousness I had.
But we are not the sum of either our victories (all the growth steps we take) or our failures. We are beloved children of the King of kings, bought back with a huge price. Our worth is not bound up in our struggles. Our worth is stable, because God is. Our identity is sure, because God is. Our state of being loved cannot change, because God doesn't. We are secure whether we are fighting well or we let our guard down. Did I fail? Yes. Does it define me? No.
And something else: Failure doesn't negate our past growth. In fact, failure can be a great teacher if we don't get so stuck in it, that we can't learn from it.
Did you know there is a town in Kentucky called Onward? We passed the sign on the interstate twice, and I considered how a physical location can remind us of the spiritual place we really need to live in.
We can get back up again, because Grace picks us up. We can try again, because Grace helps us. We can rise in victory, because Grace has already washed away our shame. We will fall, but we will rise. We will always rise, as sure as the Son does. When the storms of life assault, when our spring looks far away, when even the reminders to look up are blurred, embrace His grace anyway. Live in the place Grace made possible for us to move to and live in: Onward.