Hello friend, thanks for joining me for the last part of this Nourish series. If you're wondering what that is, head over here to read the Introduction and then don't miss the amazing posts the guest authors have shared. I am working on compiling them for you so you can find them all easily in one convenient location.
Summer and life have happened and I haven't posted in the past couple weeks. So perhaps it's appropriate that today's post, by yours truly, is actually a two-parter. You get part 1 today and part 2 next week! May God encourage your heart.
---
The Art of Living – Part 1

There were no streetlights this far out into the country. I strained to see through the wind-shield wipers while trying to stay on the narrow two-lane winding up and through pine forests. Brittany, whom I'd met in a class at college, had invited me home with her for dinner. She navigated.
Good thing.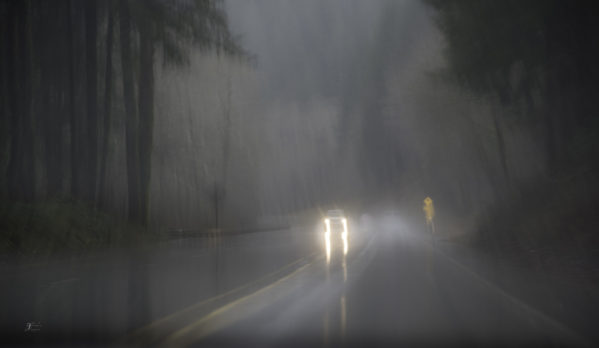 The glow of headlights looked distorted through the downpour, but they shed just enough light to keep going. Brittany, who didn't drive, seemed oblivious to the road conditions and my anxiety level.
The dull glow of a bug-covered porch light lit the exposed entrance to the tiny home. Once we were inside, Brittany's grandmother hobbled over to welcome us and then hobbled into to the kitchen.
The furniture was shabby but clean. Despite, maybe because of, the otherwise humble appearance, two things struck me: the cozy lighting and the artwork everywhere. Some paint-chipped walls were tastefully covered nearly floor to ceiling – still life, landscapes, portraits.
It was a feast for the eyes. I exclaimed over the talent of the artists. As Brittany showed me around, I noticed all the signatures belonged to either Brittany or her grandmother.
As difficult as it was navigating there, I wondered: How many people will never see this? This museum of beauty like wildflowers on the face of a cliff. For God's glory and a few explorers with good navigation.
Brittany asked if I'd like an art lesson. Yes, please!
Art Lesson in 7 Words
The mouth-watering aroma of homemade cornbread wafted from the kitchen to the adjoining studio where two easels waited. Brittany, at one easel, handed me a piece of charcoal and directed my attention to a photograph of a girl with long hair she'd set between us.
Ready, set, draw.
At one point, Brittany observed me struggling to draw the hair. She watched, while I grew increasingly self-conscious, and then asked,
"Is that what you see?"
I looked at the hair in the photo and then glanced back down at my paper.
"Uh, no?"
My "hair" looked like a kid strapped black crayons to his roller skates, did the hokey pokey, and turned himself around on my paper.
I had felt so self-conscious, I'd cared more about how I looked in the process than what my art looked like.
"Try again."
I obeyed, not worrying what I looked like this time. I laser-focused on the photograph, as I sketched. This is what drawing hair feels like?
When I glanced down this time, while still a mess, it was shockingly far more accurate. Look up sometimes?
Wonder & God's Art
You don't have to create your own art to appreciate God's.
In The Magnolia Journal, Joanna Gaines wrote an article When Wonder Comes Knocking. She says:
"…Rare seconds of wonder are gentle reminders of life's beauty, they are the soundtrack to this life…It happens most often for me in nature, where I am suddenly overwhelmed by the artistry in every detail. I can happen past something a hundred times – a tree, a field, or a wildflower – and one day, I actually see it. And in a second, I feel that awe wash over me."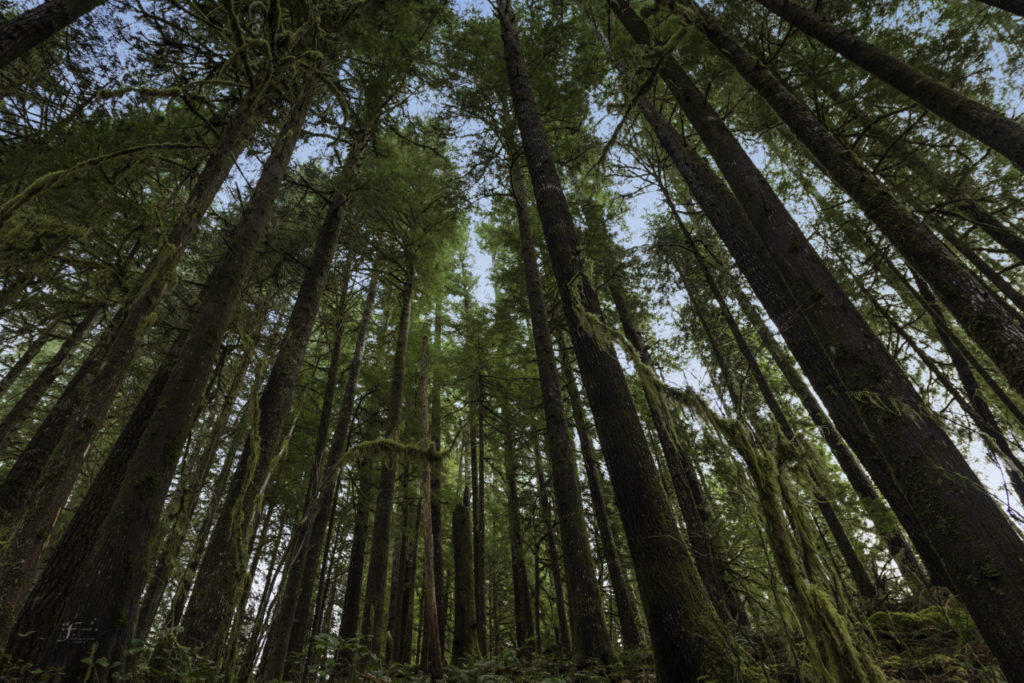 Awe is a byproduct of truly looking up sometimes.
Perhaps this is the reason for the wildly popular hymn How Great Thou Art. (ART, get it?) Wikipedia listed it as the favorite of three U.S. Presidents, the second ranked all time favorite hymn behind Amazing Grace in a survey by Christianity Today in 2001, and Billy Graham was quoted as saying,
"The reason I like 'How Great Thou Art' is because it glorifies God. It turns Christian's eyes toward God, rather than upon themselves. I use it as often as possible because it is such a God-honoring song."
I didn't know any of that when I informally surveyed my Facebook friends with the question: What is your favorite hymn? Guess which one was the clear winner?
From the first line, the hymn is about seeing the art of the Master Artist and spontaneously praising Him as a result.
Living Works of Art
When God created the art of the world, He spoke it into existence. (Read the amazing account in Genesis 1.)
When God created the art of humankind, He added something unique.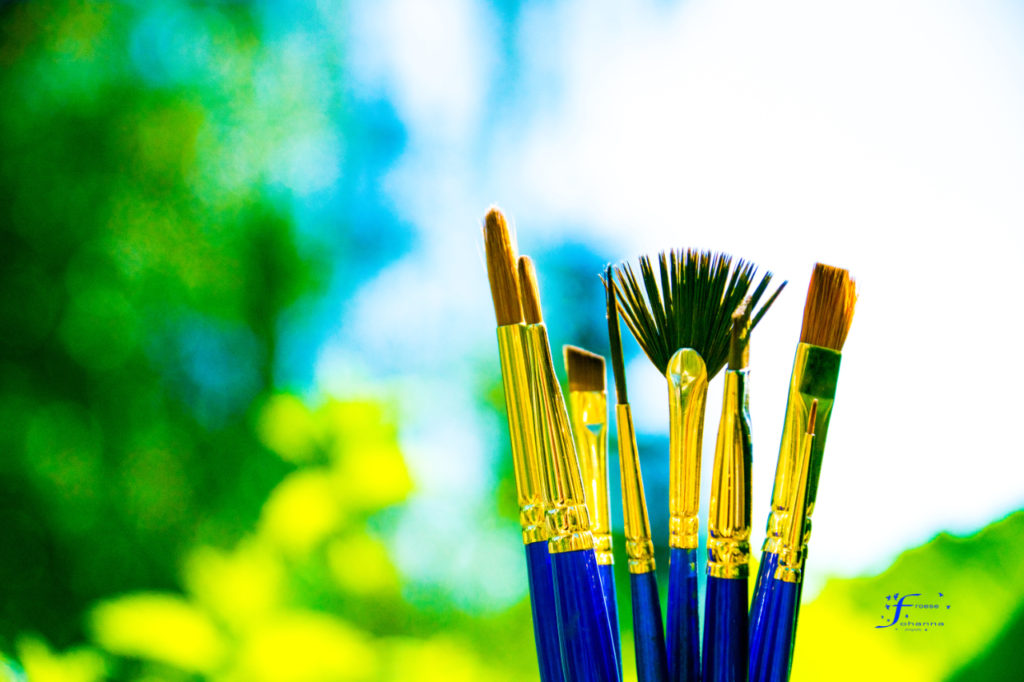 "Then God said, 'Let us make man in our image…'" Genesis 1:26
"…the LORD God formed the man from the dust of the ground and breathed into his nostrils the breath of life, and the man became a living being." Genesis 2:7
Do you not LOVE the idea of being a living work of art? Who else but the Master Artist can literally breathe life into his work? And if it wasn't enough to be living art, we were given a special identity as God's own image bearers and vessels of His very breath.
I don't think it's a coincidence the enemy of our souls loves to aggravate body image issues. I lose my identity when I forget whose image I bear. I have an image to keep up, but it's not mine. With a clear understanding that I reflect the Master Artist, it makes no difference how humble my bodily abode. Despite, or perhaps because of my otherwise unimpressive appearance, the cozy Light of His presence, His artwork, and the art He helps me make, can steal the show every time.
So wait – we're living works of art, showcasing God's art, creating art that may or may not have anything to do with "the arts"? How does that work?
Find out next week in Part 2!