Hello friend, last week I accidentally lied to you. I said we were going to have a two-part post, but it turned into three! So if you missed Part 1 of The Art of Living (it's #9 in the Nourish series) head on over and then come back for today's Part 2. And stay tuned for Part 3 next week!
---
The Art of Living – Part 2
What exactly does living art do?
I was months removed from the encounter with Brittany, living 2,000 miles away, and broken as all get out. I overheard my aunt homeschooling my cousins one day. Sweet words of direction I'd later learn came from the Westminster Shorter Catechism.
What is the chief end of man? Man's chief end is to glorify God, and to enjoy Him forever.
You could argue I lived under a rock, but who'd kept this a secret? It was the first time I'd ever heard this, and it was only as important as MY WHOLE LIFE'S PURPOSE! Or maybe I'd been told this all my life in one form or another without really understanding.
That was half my life ago.
I've spent the time since then learning what on earth that means and trying, by God's grace, to put what I'm learning into practice. Maybe another way to say it is since then I've experienced various levels of awe for the Master Artist, the art He's creating in and with my life, and for the ways He's empowered me to cooperate with Him.
The Most Resilient Art Ever
I'm SO GRATEFUL that when God creates art with our lives, it's not like a sandcastle you spent three hours building and then some careless stranger chasing a frisbee takes a flying leap into it and you fight turning into the rage monster…any other Dude Perfect fans out there? Ahem.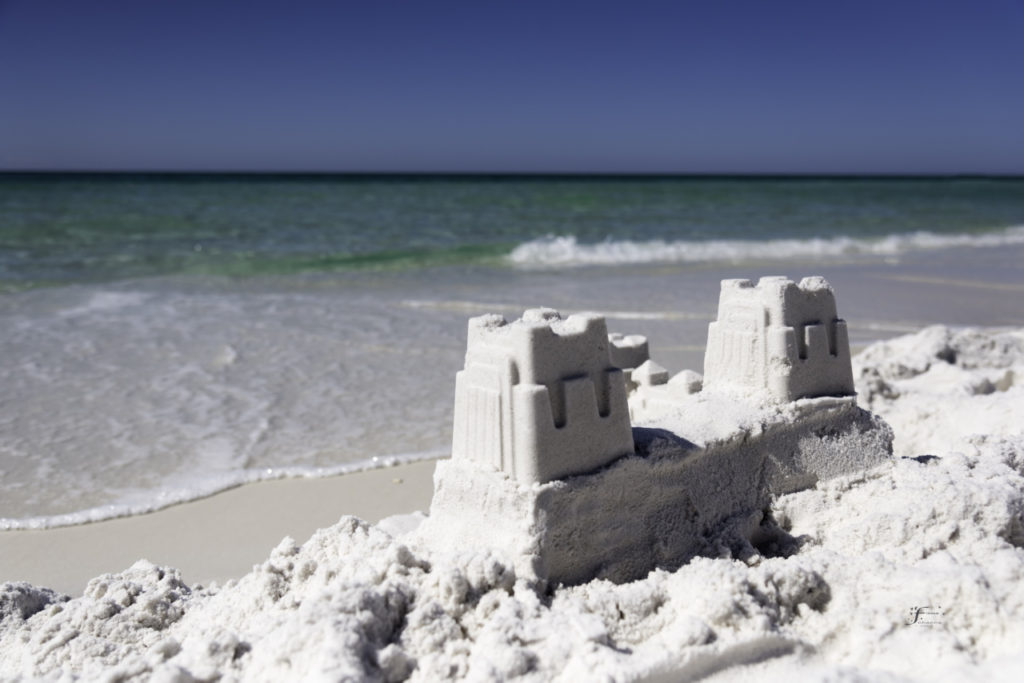 God's work in our lives can withstand the fiercest of storms, because He can. And He's in the business of filling us with more of Himself. Which means Son-followers are becoming the most resilient art that exists!
[bctt tweet="God's work in our lives can withstand the fiercest of storms, because He can." username="PearlNAllard"]
"…Upon this rock I will build my church; and the gates of hell shall not prevail against it." Matthew 16:18b (KJV)
So when those storms come and you feel flattened? The Solid Rock is still there. He's not going anywhere. How much faster would I yield to His ways if I could see how much more filled with His beauty I'd be?
In Recovering the Beauty of the Arts, R.C. Sproul says this repeatedly, "Every form is an art form, and every art form communicates something." As image-bearers of the Master Artist, what does the art of my life communicate?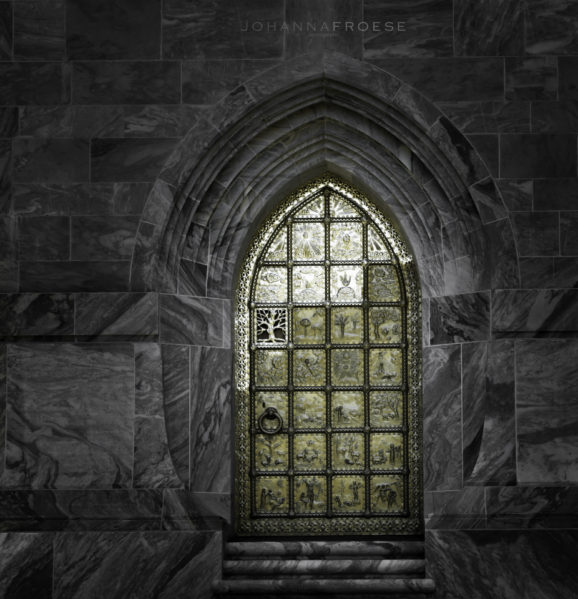 Ingesting God's Word for the sake of making the soul happy, George Mueller discovered, satiated and prepared him for life's battles, with prayer naturally flowing as a result. I only know a little about George Mueller and his work with orphanages in England in the 1800s, but I'd venture to say that among other things, the art of his life communicated God's power and God's provision. George Mueller's daily habit in God's Word not only benefitted himself but others by revealing a sliver of who God is. He already learned the same thing I learned from Brittany.
Brittany's art lesson taught me the question to ask myself when I look at the art of my life and then back to God's Word: "Is that what I really see?"
You Missed a Mistake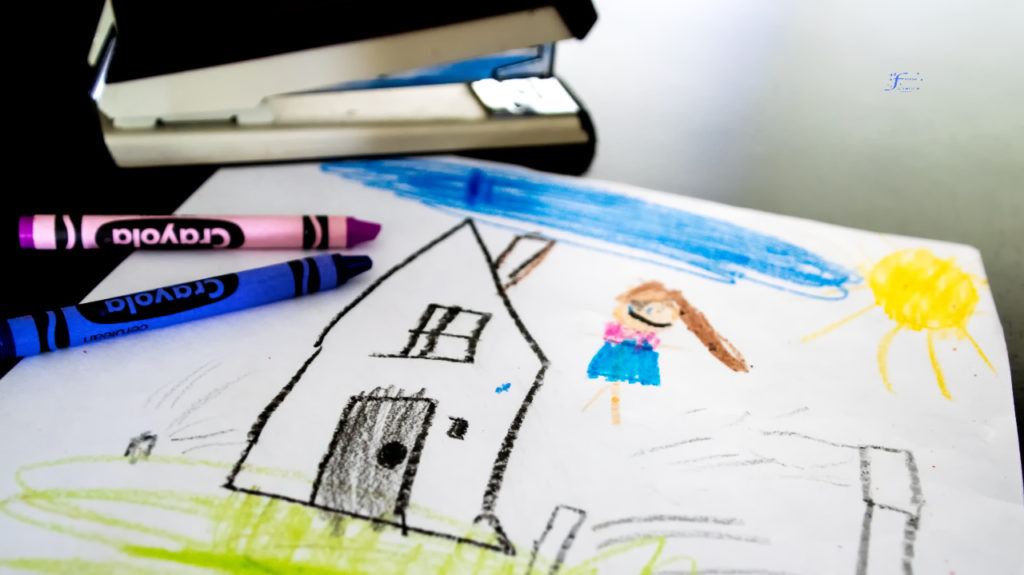 Yeah, and about that art lesson with Brittany – my first mistake wasn't even the feeling embarrassed and wanting to impress. (Which, right? I was there to learn, of course it's ok to not be great.) My first mistake was assuming.
I'd been trying to draw what I assumed hair should look like. (Which is how exactly??) Who knew I'd held an assumption of what hair looked like? Nothing like a challenge to attempt accuracy to expose my hidden assumptions.
Am I willing to surrender my assumptions as they're revealed in order to make beautiful art with my life? Am I willing to care more about the end product than how I look in the process? Can I trust that He cares infinitely more for the beauty I crave and trust He knows best how to accomplish it?
About that Final Product…
As I sit typing this in my living room, I look up and see hot-glued branches gracing our mantel. A simple cross. It's not impressive because of how it looks; it's impressive because of what it represents.
Son-followers are not impressive because of how they look; Son-followers are impressive because of Who they represent.
Even when I yield to God's agenda and methods of accomplishing it, I may not be impressed with the short term result. How impressive is the death of a loved one? Or a ravaging disease? How impressive is one failed attempt after another? Or the monotony of a mundane life?
Do I remember that the art of my life is simply one piece in the Master Artist's mosaic?
The imagery in the following quote (which I found in a recent blog post by Sarah Rexford) is vivid:
"The work we do is of no account when compared with the compelling purpose of God. It is simply the scaffolding surrounding His work and His plan." Oswald Chambers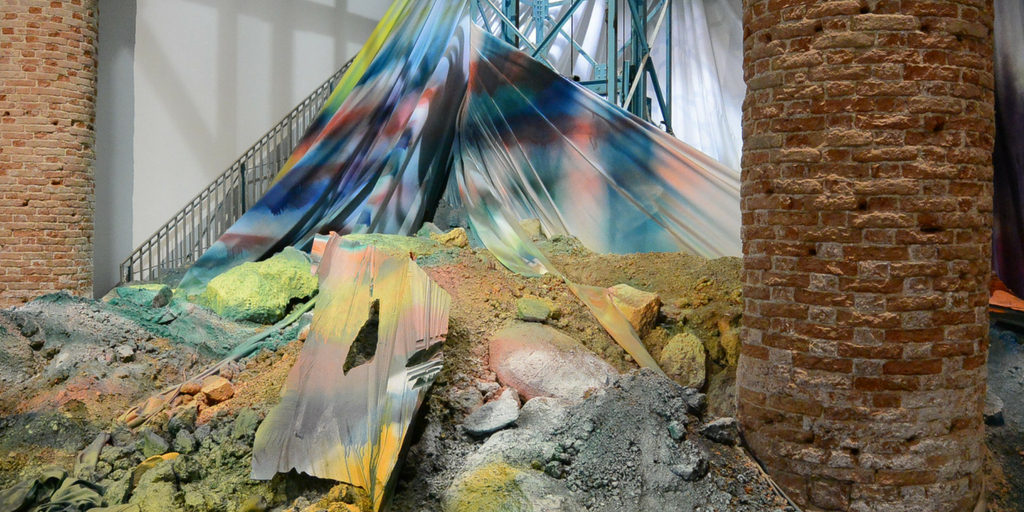 So we're living works of art (last week), showcasing God's art in our lives (this week), creating art in tandem with God (next week).
This applies whether you can draw a stick figure or not! Stay tuned…