Hello dear reader! Welcome to the second installment of the summer series How to Nourish Your Soul & Be Happy in the Lord. If you missed the introduction, click HERE.

Today's guest author is Rebekah Love Dorris. Rebekah is one of my soul sisters. We met through the Jerry Jenkins Writers Guild nearly two years ago through a conversation called Moms by Day, Writers by Night (which later became a writers group of nine women whom I dearly treasure). Rebekah's writing talent, graphic design experience, and adorable Southern accent are only the beginning of what makes her amazing.
Rebekah is wife to one, mama to eight, and encourager to hundreds. Her encouragement and prayers have blessed me incredibly, and I'm praying her words bless you, too! Rebekah is passionate about Jesus, bridging generational gaps, and building women up — her new podcast combines all those loves and launches May 29th on her website EveryWiseWomanBuilds.com.

---
Nourishing My Soul as a Mama of Many
The quick pinprick produced a single bubble of bright red blood. Beep! The midwife's hemoglobin meter calibrated its magic, and I knew in five seconds she'd know the truth. My strength was sapped.
"Uh-oh." She gave me the look. "Not good."
"How bad?" I asked.
"I'm hoping you won't need a blood transfusion when these babies come. Your iron is dangerously low."
I didn't need her to tell me. It was all I could do to walk to the kitchen without passing out. Cleaning up after my five older children, all of them under 10, wasn't on the radar. I trembled to think of life once the twins came. All I could do was slump on the couch as straight as I could and hope I didn't look like the loser I felt.
"Blackstrap. Chlorophyll. Take your vitamins. Liver. I'll be texting you to make sure you take it." She studied me. "You okay? You need anything?"
I grinned. "Oh, the kids are a big help. I'll be fine. Thanks, though." There was no way I was going to let her see any more of the mess I was.
She was true to her word. Every day she texted. "Iron? Taking your blackstrap?" She had a load of patients, so her faithful texting touched me. But no matter how I worked to build my iron, my strength seemed to flow straight to my growing twins, leaving me little nourishment.
That Same Weakness
I've felt that same weakness so many times as a mother. No matter how hard I try to nourish my soul, having little ones means constant pouring out. Gone are the days I could soak in Scripture for hours. When you're constantly covered in children, it's hard to read anything without getting interrupted, so, like romance, everything precious happens on the fly.
There was a time when this truth scared me. Okay, I'll be honest, there are plenty of days it still frustrates me. Like when I'm trying to conquer that next "to do" and my train of thought goes from soul-nourishment to, "Mama, why are Burger King and Krystal together?"
I blink. "They just built next to each other."
Then a long monologue from my child about the weirdness of that business choice while I try to regain my thoughts.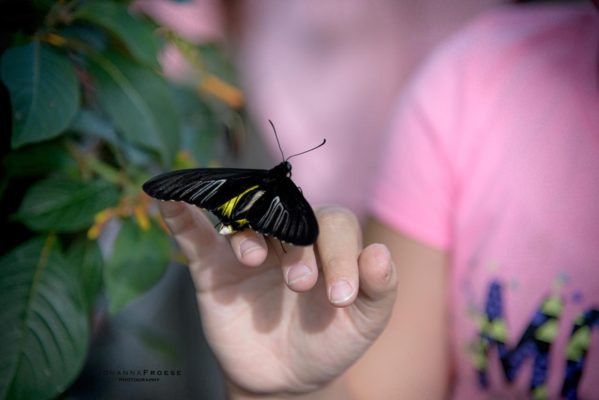 "I wonder if there's Little Caesars in other countries. There's McDonalds in Germany! They have playplaces outside! I've seen a picture!"
Sigh.
And then I remember. That verse from Matthew 25 I carefully lettered in art class in high school comes back to me as if I learned it yesterday. "And the King shall answer and say unto them, Verily I say unto you, Inasmuch as ye have done it unto one of the least of these my brethren, ye have done it unto me."
So I consciously focus on my child, who's now explaining, as she skips across the room, how "this sounds like a horse, but I can't do trotting very well…" and I understand.
At this season of my life, it is my honor to nourish the souls of those Jesus identifies with. I do a pathetic job of it so many times, but just as He overlooks the silliness of their questions and delights in considering them, so He waits to lift me from my whiny soulthirst and rain His peace on me as I nourish them—even when I have a dumb answer like, "That's great trotting!"
God Nourishes Me
Four precious years ago God forced me to rest so all my strength would be spent on growing my twins. The stress was self-inflicted. God provided every need. Every. Need.
So today, God forces me to rest on His goodness. [bctt tweet="He will nourish my soul if I'll rest in the fact that He loves me. It's not my job to nourish my own soul. He has placed me in this season, and He will see me home. ~Rebekah Love Dorris" username="PearlNAllard"]
So no longer should I feel guilty when my "quiet time" is a noisy spectacle of teaching toddlers how to sit still and listen while I read the Bible for five minutes. Where two or three are gathered He's here.
[bctt tweet="No longer should I feel guilty when my "quiet time" is a noisy spectacle of teaching toddlers how to sit still and listen while I read the Bible for five minutes. Where two or three are gathered He's here. ~Rebekah Love Dorris" username="PearlNAllard"] And I'm satisfied.
---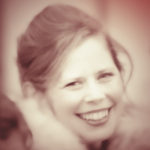 Rebekah Love Dorris enjoys joking with her husband, drawing with her kids, staring at her chickens, and keeping weeds out of the garden she promised she'd never have as a child. She loves sharing with women how following Jesus and loving His word is the only way to a happy life. You can follow her on Instagram at @everywisewomanbuilds, or visit her website at www.everywisewomanbuilds.com.