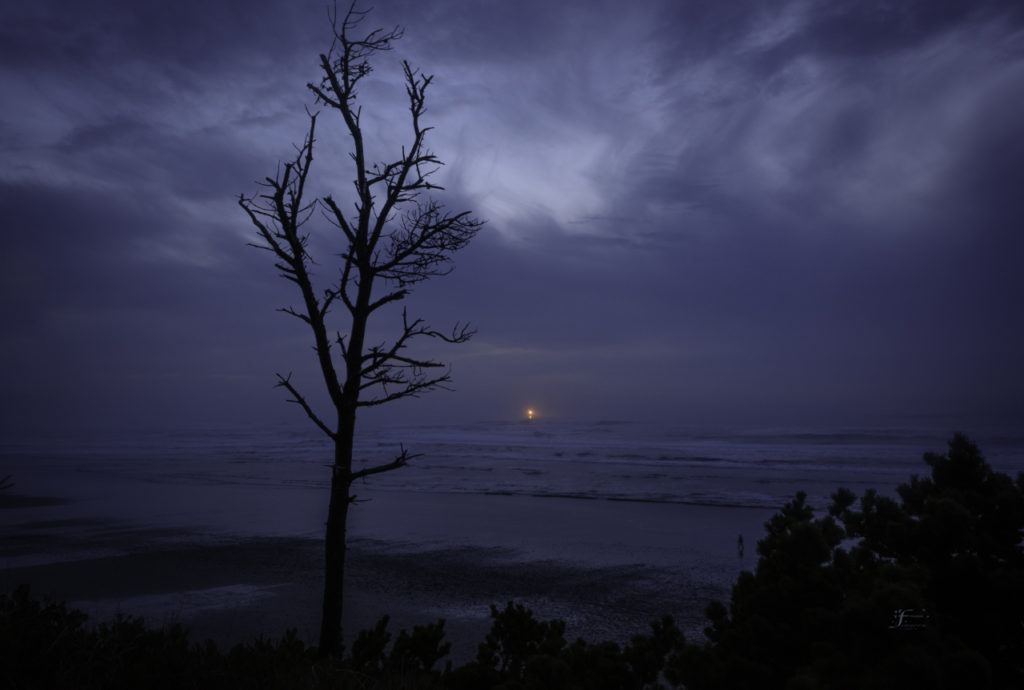 I thought it'd be a quick job. I was trying to rig a nightlight for our seven-year-old son, Xavier, in a cabin in Kentucky. Our family spent spring break near Mammoth Caves last year. We'd enjoyed the day exploring, were happily weary, and preparing for bed.
Problem was, I was used to sleeping in a dark room. In our camping-like arrangement with the beds clustered on one side of the cabin, all the options I tried felt as bright as noonday. Xavier wasn't bothered with the brightness, but I was.
The other side of the cabin comprised a tiny kitchenette, bathroom, and coat closet. I turned the bathroom light on. Too bright. Mostly closed the door? Still too bright. I flipped the switch in the loft. Definitely too bright. Kitchen light? Forget it.
The bedside lamp. Surely its soft light hid behind the bathroom door would be dim enough. It was better, but the cord was a tripping hazard. I was not so happily weary anymore and made a mental note to remember to pack a nightlight on our next trip.
My engineer-husband, Paul, solved the dilemma by plugging the light in the bathroom's outlet, running the cord along the wall, under the door, and placing the light in the closet with the door mostly shut. Not too bright, no cord hazard, just right.
I marveled something so small, which I'd considered soft light, shone with such intensity it needed relocating to remoter darkness.
I thought back to the ranger's demonstration inside Mammoth Caves. Our trek had been surprisingly well-lit, but at one point the ranger alerted us he was going to turn off the lights. In the temporary darkness, it wasn't hard to imagine hours and days like that could drive a person mad.
After our eyes adjusted, the ranger struck a lighter. Though un-joined by other lights, the tiny flame's full ability blazed, unafraid. If doubt flickered, it burned past it. It knew its purpose and place. If necessary, though not as comfortable as we'd previously experienced, the tiny flame would have been enough to guide our entire group back to the light of day.
The light shines in the darkness, and the darkness has not overcome it. John 1:5