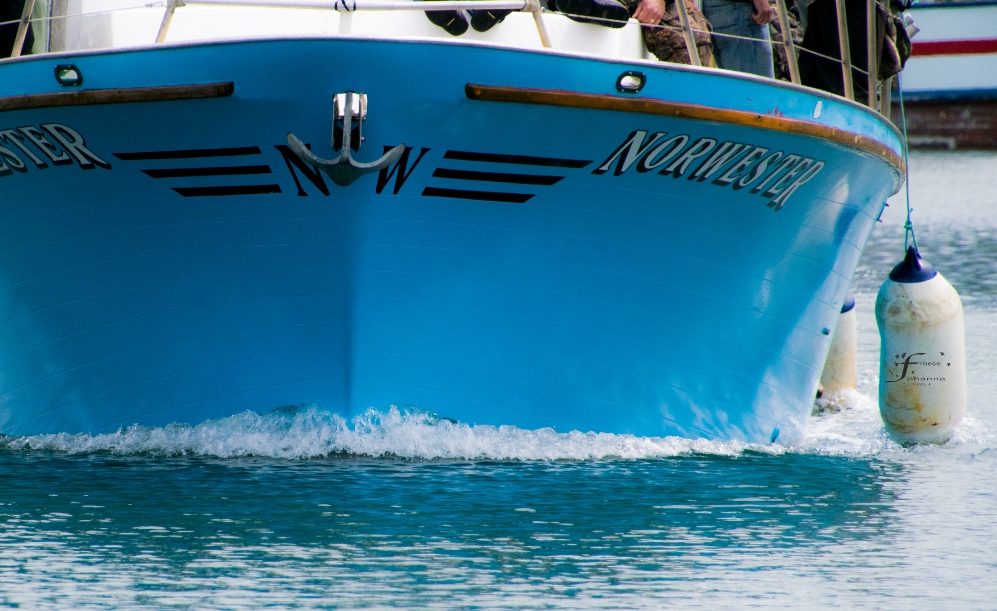 I rummaged in the linen closet for a washcloth. Eye sleepies, dried drool, residual toothpaste…my five-year-old daughter was adorable, just needed a little unmasking. As I wiped her face, my daughter kept trying to peer into the mirror, delaying progress. She seemed to be admiring herself. After a few times, I said patiently, "Look at me, not the mirror. The mirror can't clean your face, only I can!" She giggled.
As the words left my mouth, it was as though I glimpsed another realm for a split second. A heavenly portal. This is what it means to fix our eyes on Jesus. The law can never clean me up, only Christ can. The law's purpose has been served once I realize this and flee to Jesus to take shelter in his inexhaustible grace.
"…we who have fled to take hold of the hope offered to us may be greatly encouraged. We have this hope as an anchor for the soul, firm and secure." (Hebrews 6:18b-19a) This is my all-time favorite verse. Who doesn't need an anchor for her soul?
Wanting to preserve the moment's sacredness and bless my daughter as I'd just been blessed, I bent over her small frame, cupped her now-clean face, and looked into her eyes. I spoke words I'd spoken before but prayed would have deeper impact: "My beautiful daughter. You are wonderful. You are loved. And you are mine."
This led me to reflect: How do I leave the interaction with the mirror of God's word? Fifteen years ago I grappled for my life as despair took me by the throat. Thanks be to God, much of that has changed. But other times I fail on the opposite end of the spectrum, and I'm puffed up admiring myself, "I'm not who I used to be." Neither response is desired; both fail to fix my eyes on Jesus. Jesus' love accepts and encourages me at my worst. It also gently humbles and refines me when so-called progress distracts me from him.
My wise mother has often observed, "We leave both our successes and failures behind us and start each day  new." Each day God's new mercies pursue us, track us down, and reassure us of his unending love for us. That's good news in a world shattered by shootings, disease, abuse, and everything else that dominates the headlines.
At times, I randomly ask my children, "Do you know your mama loves you?" Usually, this is met with an annoyed, "Yes! We know that!" Their annoyance prompts joy, because they need to know. But I don't stop there, because their knowledge will be tested, as will ours. So smiling, I respond, "Good! You should know these things." And I pray silently that they know the faithful Father's love. Experience it in increasing measure. Are anchored by it through all life's storms. And know that Jesus, for the sake of his reputation, will complete what he starts.
This Father's Day weekend, may we honor the Father whose love is so secure it can anchor our very souls.
Though this human mother falters and flails and gulps grace right beside her children, the heavenly Father loses no time dipping a washcloth into his own Son's precious sin-removing blood. He gently turns us towards him until our gaze is fixed on him. With great patience in his voice we hear, "Look at me. Only I can clean you." He smiles upon his children, as he wipes our souls clean. Again. Then loving us more than we can possibly understand, and seeing beauty our eyes can't perceive, he bends over our small frame and cups our now-clean face with his nail-pierced hands. He whispers these words into reality, which no one can take from us: "My beautiful child. You are wonderful. You are loved. And you are mine."