There are plenty of things I'm not. It does me a world of good to remember what I am. Who I am. Whose I am.
It's been a week of remembering, forgetting, and remembering again.
I wish I knew who to thank for the compiled scriptures. I've had this awhile and recently stumbled across it. I streamlined the list to fit on one graphic, but there are plenty more I'm sure you could add, too. In fact, please do in the comment section, and we'll both be encouraged!
For the days when I'm infected with spiritual amnesia…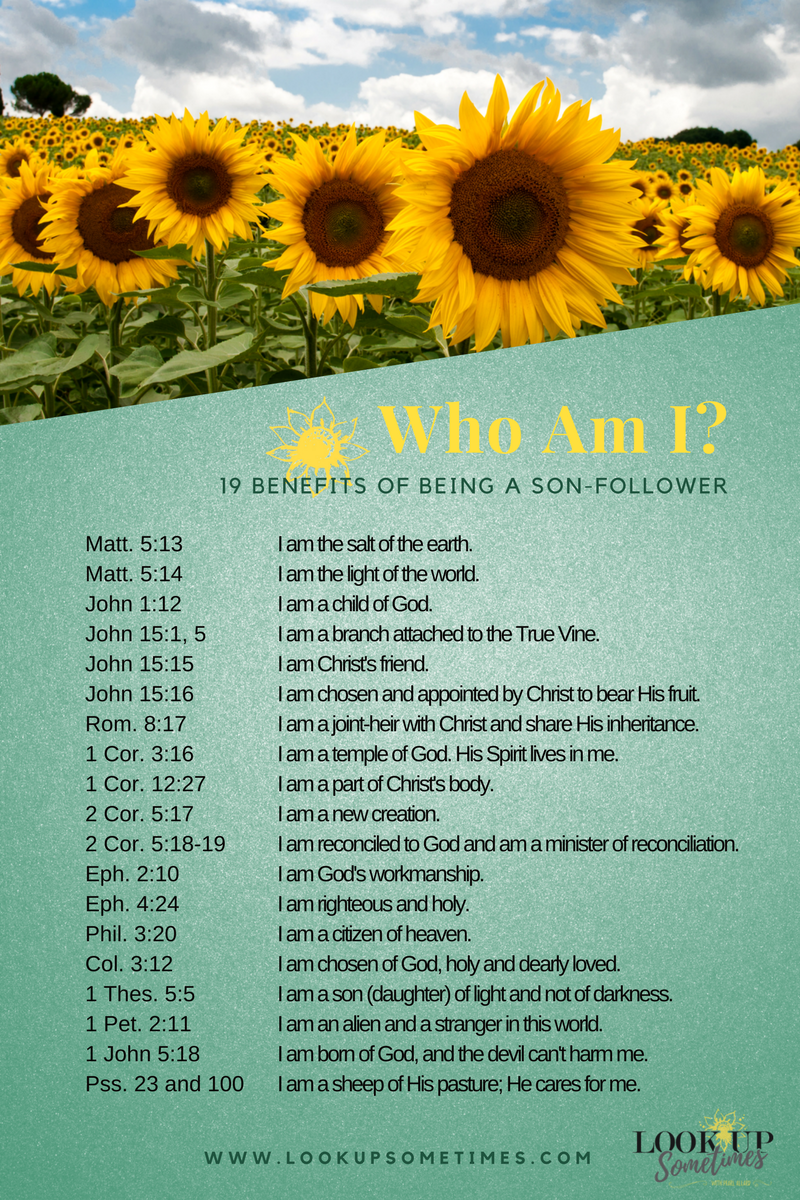 Save
Save
Save