I love music. Since I was five, I've sung in choir. In high school, I attended a school that consistently placed in the top ten at state every year. I spent hours singing, almost daily. I also competed individually as high as the state level. I won awards and accolades, and it warped the way I viewed my identity. But God knew how to set things straight.
I remember once in college inviting my friend, I'll call her Holly, over to my parent's house. Holly was not in choir with me. Holly got to talking to my mom and somehow ended up singing a song for her. She sang passionately, without professionalism, and I just cringed. My mom plays piano by ear, and I knew she felt every out-of-tune note – which was nearly all of them – even keener than I did. Doesn't she know how bad she sounds? What's wrong with her showcasing her deficiency like that? Who raised this girl, anyway?
After the song, I dared a glance at Mom's face and was shocked. Mom's smile beamed like sunshine, and she clapped and complimented Holly. And she was for real! Mom genuinely loved this girl's song. What was there to even love? And why am I feeling jealous?
I knew something wasn't right, and I only felt worse that it seemed God was trying to show me it had something to do with me.
---
I still love music. I still love to sing. But it's been nearly two decades since I was semi-serious about music. My voice hasn't been exercised the way it was in a long time. Two kids later, and this former first soprano can sing with the best of the tenors! (I always did think a low female voice was sexy. Am I the only one?)
So I tried something new a few months ago. My first *ahem* music video on Instagram. (I say first like there's going to be more – ha ha.)
It was kind of, well, passionate and lacking professionalism. A lowly phone camera, a sorely out-of-tune piano, and a girl singing her heart out for Jesus, trying to pretend like no one was listening. A Holly-style video.
What caused that change? Why was I willing to risk embarrassing myself dinking around on an out-of-tune piano with a rusty voice and lacking equipment?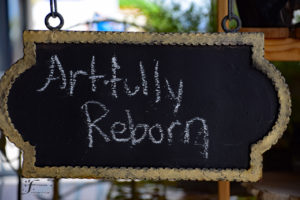 Because over the years, I've learned a thing or two. That incident with Holly and my mom was one of many events the Lord used to show me that the only thing out of tune that day was my heart. A soul fully yielded to God doesn't have to sing the right notes – it only needs to sing to the right Person.
And yet, that can be the hardest thing we do. To let ourselves move so quickly we sing wrong notes with our lives.
But if I, seemingly, have it all and don't glorify God with it, I've missed everything.
I was guilty of singing to people to stroke my ego instead of singing to my Creator to give Him praise. And He loved me too much to let me stay deluded. What I learned seemed counter-intuitive. When I fulfill my purpose to reflect God's amazingness, I'm often given enjoyment, too. Praising God with my life fulfills me in ways that people's approval never did. Praising God satisfies a part of me deep inside. Receiving approval from people feels good in the moment but it's never enough.
Why would I chase the approval of people who don't have the authority to evaluate my heart when I could give my imperfect offering to a perfect God who can create something of value with it – like my friend Holly did?
Let me be clear. I'm not saying don't patiently and artfully hone your craft, as Leslie Leyland Fields advises writers. I am saying that when you are not given the time or tools to crank out the quality you are aiming for, don't worry. What God doesn't provide, God doesn't require. His purposes may not be to showcase your talent but His strength in your weakness. And let's be blunt: on my best day, God's not impressed with my talents.
When the work of my hands (or voice as the case may be) becomes more important than the work of His hands – I have a problem.
But it's far gentler than it sounds.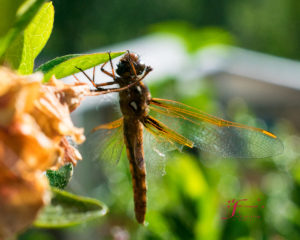 What is the work of God's hands? Me. You. I AM is the most important thing. And I am the most important thing to God. He prioritizes people over everything. Why else would He send His Son to die for us and infinitely intercede for us?
The God who has the authority to evaluate my heart and sees the lack of good in it, has already provided for an endless supply of His own goodness to fill me. I can't lose when I give to Him.
That's why I was willing to risk embarrassing myself on Instagram. Because it was more my gift to Him than anything. He understood it if no one else did. There are more important things than being great at something. Like worshipping God. Like being willing to go first so others gain courage to worship also. I can tell you I had more peace and more fun looking like a fool on Instagram than I did trying to live up to my vocal coach's expectations way back when.
Striving for excellence is good until it overshadows my worship of God. I can't always do things as well as I'd like, given where I'm at on the learning curve, or the timeframe or other limitations, but that's never a hindrance to worship.
All these years later, and I don't remember most of the singers I've listened to. But I remember Holly. I remember how she was commended. Is that such a bad way to be remembered?
I'm learning to live out the truth that I'm not working to increase God's love for me – I'm working to increase my understanding of how much He already loves me. Everything I do, including singing, can be an outflow of gratitude if I let it.
I won't be perfect until heaven. But until I get there, I'm supposed to be active in sharing my faith. It's hard if I'm constantly concerned what others think. I have to just get over myself at some point and do what I was made to do. (And yes, please quote that back to me – often!)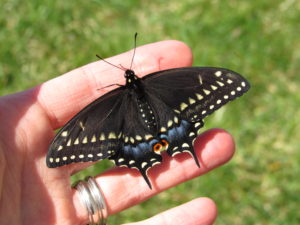 You might counter with, "You don't have to be perfect to share, but you should be better." And then cough into your sleeve, "A LOT better." Implying, "Girl, you ain't even close." Here's how I'm thinking about that these days.
First, you're right. Pat yourself on the back if it makes you feel better to shout the obvious I'm not even close to perfect.
Second, I've observed critical people are not joy-filled people, and frankly, life's too short for that. You and I have enough crap thrown our way to accept. We don't have to make our situation worse using up precious energy criticizing others when we need every ounce of that energy to follow God. It's the difference between criticizing someone working out or using my hot air to breathe while I'm grunting under the strain of holding chair pose. You feel me?
Third, it's possible you're way more talented than I am with more resources than I'll ever dream of having. If so, be encouraged. I've set the bar so low, you'll look like a rock star.
But the real measure of success is whether or not God is pleased with my gift. Did I do it for Him? To Him? With Him?
In case you were curious, I've included the words to my song from the Instagram "music video". May they bless you as much as they've blessed me.
Walk Worthy
There is no beauty apart from Christ
You are the One for whom I long
You paid for me – Your blood the price
Though I am weak, You're strong
So I cry out to You – I'm tempted and about to fall
I need You now – so turn to me and hear my call
'Cuz I am Yours
And You are mine
Nothing, no one else can define
Who I am
So please help me – walk worthy