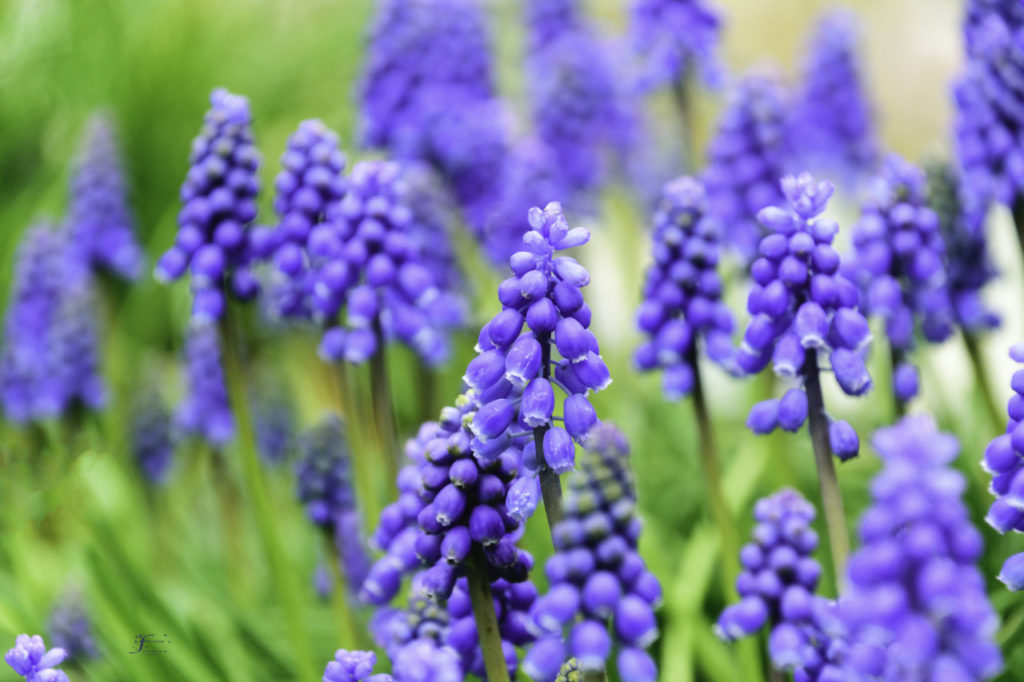 My mom recently reminded me of our spontaneous, haphazard planting spree fifteen years ago. To this day, it's a source of delight on so many levels. I'd spent the damp spring week at my parent's home, a showcase of Pacific Northwest beauty. Always one to improve status quo, Mom held up tiny bags of flower bulbs and grinned.
"What do you think? Fifteen minutes. Make it a race?"
I looked up at the characteristic smothering of gray clouds, at the moment restraining drizzle, and then back at Mom, offering me a spade. Fifteen minutes was all we had. Then I was bound for the airport, to board a plane back to my new home in Michigan. If anyone but Mom had suggested it, I might have poo-pooed the idea. What's fifteen minutes? Barely enough time to start. Why bother?
But Mom has this way of inspiring action that makes it a game. One goal – get as many bulbs in the ground as we could, given our time limit. That sounded an awful lot like fun. It was now or never. Why not? I returned her grin, accepted the spade, and nodded.
"Ready, set, GO!" my mom yelled. We giggled like little kids playing a prank as we sprinted down steps to the side yard. We dropped to our knees, and let dirt fly. Somehow in the span of seconds, we discovered it was most efficient for Mom to dig and me to plop in the assortment of bulbs in the holes of opened earth before covering them over with a hasty swipe.
At the time, I didn't even know what all we were planting. Between half a dozen to a dozen bulbs of each type, we didn't have more than fifty bulbs total: daffodils, tulips, grape hyacinth, blue and white wood hyacinths, and summer snowflake. The side yard, the front entry, by the lilac bush, three places in the front yard, several in the back, under one of the rhododendrons. Here a bulb, there a bulb…
I was astonished we managed to plant all the bulbs in those fifteen minutes. Fifteen years later, they still poke their way up from the earth and give a sun salutation with their colorful petals every April. And they've flourished! With the exception of only one area – because subsequent plantings disturbed the bulbs – all the random, crazy-fast plantings have reproduced. Unseen below ground, in the seemingly barren winter of waiting, the bulbs multiplied. Though some areas are more prolific, all are flourishing.
The grape hyacinth flowers in the picture? And the blue and white wood hyacinths? From a modest beginning of half a dozen bulbs, they've multiplied at least tenfold!
Such hope, burgeoning every spring, and all because of fifteen ordinary minutes made memorable with the choice to just do it. No particular plan other than get the bulbs in the ground. We didn't know if they'd even survive. I'm sure we broke a whole host of planting rules, but I couldn't tell you what they were. (Maybe better we didn't know. Just one more thing to impede action.) We can only do with the resources we have and the time available.
Next time I fall into obsessing over doing something perfectly (and then not doing it at all), perhaps I should take a cue from one of those grape hyacinths and set a timer for fifteen minutes…