My third-grader came home from school on Friday excited to tell me how he watched his teacher walk on eggs.
"And she only broke three!" he said.
"Hardboiled?" I asked.
"Raw! Six dozen," he answered, smiling. "And," he continued while heading straight for the fridge, "you can squeeze an egg and it won't break." He was already selecting an egg from the carton. "Watch!"
I winced, but sure enough, the raw egg in his firm grip stayed completely intact.
"Why is that?" I asked, feeling amazed and a little stupid. (Had I forgotten what I learned or donated my brain cells in utero to my kid?)
"—but if you tap on one spot, this happens." My son gently tapped part of the egg on the kitchen counter. He held up his gooey hand. "It doesn't break when you squeeze it because the pressure is the same on all sides."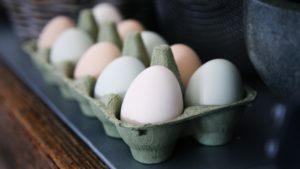 My husband later explained in technical lingo I've already forgotten why the phenomenon occurs. But the analogy stuck with me about pressure coming from all sides and amazingly staying intact.
Do you feel under pressure everywhere you turn? Maybe there is a preservation in being squeezed on all sides? I don't know and I certainly don't desire it nor wish it on anyone – but if we have to go through it anyway…
We are hard pressed on every side, but not crushed; perplexed, but not in despair; persecuted, but not abandoned; struck down, but not destroyed. 2 Corinthians 1:8-9
I asked my engineer husband to explain the technical lingo again and he said that was correct about the pressure from all around the egg supporting it.
"When you press on only one part, it's a point load," he said.
Say what? He demonstrated by poking his leg versus grabbing it. (I prefer to think of it as the difference between stepping on grass wearing high heels – which my ankles no longer permit – versus cute flats. One aerates the lawn and the other leaves it no worse the wear.)
Maybe I had it wrong. Or maybe this has another meaning. Maybe it's about community? When pressure squeezes a whole community we stay intact, if the load is distributed equally among us. But when one part bears all the pressure – we crack.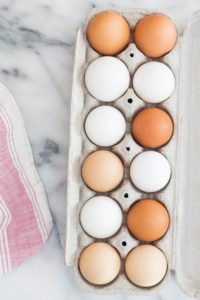 But God has put the body together…so that there should be no division in the body, but that its parts should have equal concern for each other. If one part suffers, every part suffers with it; if one part is honored, every part rejoices with it. Now you are the body of Christ, and each one of you is a part of it. 1 Corinthians 12:24-27
What one thing can I do to help lighten someone's load today? Our fellow humans have suffered from earthquakes, famines, floods, and fire in just the past few weeks. And there's stuff closer to home – maybe in our homes. Persons I know that I should reach out to and attempt to say something or do something to help lighten their load, even if I'm afraid I'll say the wrong thing or increase the hurt I know they're already carrying. How much faster would I reach out if I could see how many would be encouraged? If we all just did one thing…
You know what I've started praying recently? That I'd "do it scared and trust God to follow through." (Those words are from my Bible Study Fellowship teaching leader Kathy Golladay.) That helps me so much! It takes the pressure off me and helps me get over myself. I pray God will redeem the mistakes I make and not cause permanent damage to those I'm seeking to encourage.
I was thinking about this early this morning driving under a crescent moon and a few brightly lit stars: When I am strong – build. And when I am weak – be filled.
When I'm strong is the time to build into others' lives, to invest, to expand my support network for mutual encouragement. Right? When you're weak sure ain't the time – too much energy goes into survival mode. That's the time to receive from those with whom you've built a relationship. But even then – God's grace can forge bonds.
So maybe walking on eggshells isn't such a great thing, but walking on eggs (or squeezing them?) could be! Have you ever walked on eggs before? I'd love to hear about it…
Save