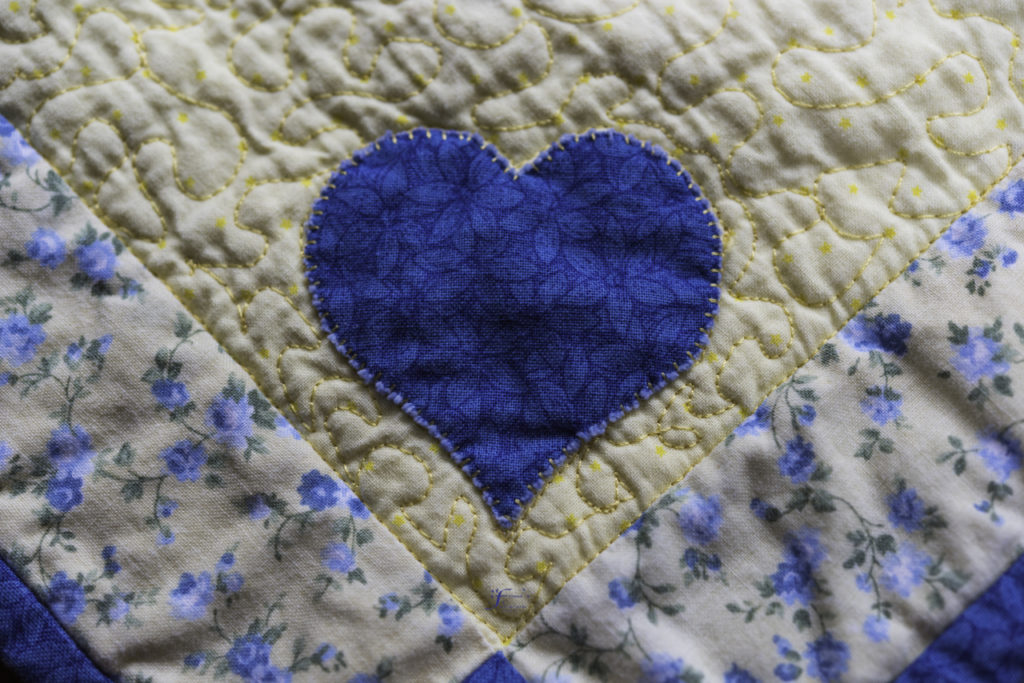 Calling All Quitters! Today's Your Day! This was the subject heading of an email I received. I did a double take before realizing I misread it. (Must've needed another cup of coffee that morning.) It actually said "calling all QUILTERS" and was advertising a sale at a well-known fabric store. That one letter L makes a big difference!
I think we are all like that letter L. We each make a big difference, even if we don't immediately see or feel it. You might be the difference that prevents somebody from quitting their calling. Your voice, your perspective, your words, your quiet deeds, your unseen prayers might be exactly what someone else needs today.
So what if our work seems the same as someone else's? We each do it differently. And we each reach a different block of community, even if there's some overlap. How much more beautiful is an entire quilt than one lonesome scrap?
I think a big lie we swallow is that somehow one person's success means our own success becomes that much harder to attain. As if we're all standing in line at the checkout counter of success and each time someone is given more likes, more attention, more money, more fill-in-the-blank than I currently have, we just fall further and further behind in line. Competition.
I've thought in the past that we are standing in a line. Side-by-side, however, fighting the same battle for the same commander-in-chief. But perhaps it's more complicated than that. Formations of soldiers obviously consist of more than one line.
A quilt actually makes a good analogy. Comfort, economy, heirloom. What comes to mind when you think of quilts?
If we are each a piece of a quilt, we do more good and are more beautiful as a whole. We enhance each other. We bring glory to the quilt-maker, the One who sews our lives together. History is stitched to new. Over the whole of it, a design is embroidered, further emphasizing unity. Together we purpose to bring warmth and beauty to those who benefit from that unity.
When we feel frayed, we don't have to be afraid. We won't be undone when the One in control is stitching together all loose ends for one end.
The next time you feel like holding your index finger and thumb to your forehead (you know, the "loser" sign?), just remember this: the letter L is the difference between quit and quilt. You are that difference.
For we are God's handiwork, created in Christ Jesus to do good works, which God prepared in advance for us to do. Ephesians 2:10 (NIV)